Product Description
Dedicated Couplings Adaptors for Ductile Iron Pipes ISO 2531/EN545 EN 14525, ANSI/AWWA C219
Description
SYI can supply the Dedicated Couplings dedicated Couplings, dedicated to connect the ductile iron pipe (upto DN2200)
SYI Dedicated Couplings DIMENSIONS
SYI S. N.

DN

pipe O.D.

O.D. Tolerance

D2

H

L

Min. pipe end prepared length

 

mm

DC40

40

56

+1.0

-3.0

120

102

166

100

DC50

50

66

+1.0

-3.0

126

102

166

100

DC60

60

77

+1.0

-3.0

135

102

166

100

DC65

65

82

+1.0

-3.0

156

102

166

100

DC80

80

98

+1.0

-3.0

184

102

166

100

DC100

100

118

+1.0

-3.0

205

102

166

100

DC125

125

144

+1.0

-3.0

232

102

166

100

DC150

150

170

+1.0

-3.0

264

102

173

100

DC200

200

222

+1.0

-3.5

315

102

173

100

DC250

250

274

+1.0

-3.5

374

102

173

100

DC300

300

326

+1.0

-3.5

426

102

173

100

DC350

350

378

+1.0

-3.5

494

152

254

150

DC400

400

429

+1.0

-4.0

544

152

254

150

DC450

450

480

+1.0

-4.0

595

152

254

150

DC500

500

532

+1.0

-4.0

650

152

254

150

DC600

600

635

+1.0

-4.5

753

152

254

150

DC700

700

738

+1.0

-4.5

858

152

254

150

DC800

800

842

+1.0

-4.5

962

152

254

150

DC900

900

945

+1.0

-5.0

1070

178

280

150

DC1000

1000

1048

+1.0

-5.0

1173

178

280

150

DC1100

1100

1152

+1.0

-6.0

1282

178

280

150

DC1200

1200

1255

+1.0

-6.0

1385

178

280

150

DC1400

1400

1462

+1.0

-6.0

1592

178

295

150

DC1500

1500

1565

+1.0

-6.0

1691

178

295

150

DC1600

1600

1668

+1.0

-6.0

1798

178

295

150

DC1800

1800

1875

+1.0

-6.0

2015

254

375

150/300

DC2000

2000

2082

+1.0

-6.0

2222

254

375

150/300

DC2200

2200

2288

+1.0

-6.0

2415

254

375

150/300
For other sizes not mentioned above, please contact us. We have right to change the data without further notice.

1. Material
BODY: Ductile Iron grade 500-7/450-10 in accordance with ISO 1083 or 70-50-05/65-45-12 with ASTM A536
GLAND: Ductile Iron grade 500-7/450-10 in accordance with ISO 1083 or 70-50-05/65-45-12 with ASTM A536
GASKET: Rubber E.P.D.M./SBR/NBR in accordance with EN 681.1
D-BOLTS AND NUTS: Carbon Steel Grade 8.8 with dacromet coating
2. Working Pressure: 16 Bar or 250 PSI
3. Fluid Temperature: 0°C – 50°C, excluding frost
4. Allowed Angular Deflection: 6°
5. Joint Gap:19mm
6. Coating
External Coatings:
Liquid epoxy resin painting
Epoxy applied by FBE
According to customers' requirements

Internal Coatings:
Liquid epoxy resin painting
Epoxy applied by FBE
According to customers' requirements
7.Reference Rules
Designed and tested in accordance with EN14525, ANSI/AWWA C219 and EN545
Package
Packing: Different package CZPT your request,like wood cases&pallets,ply-wood crates&pallets,steel crates&pallets and etc.
Quality Control
Company Profile
SYI has continually invested in better technology and production facilities. More than 4,000 patterns
are ready. We are capable to finish all the production processes from moulding, shot-blasting, machining, coating to packaging. We have over 100,000 m2 foundry land including:
-10,000 m2 of the pattern, sand mixing, polishing, machining, hydraulic pressure, coating, packaging workshops;
-4,000 m2 of 3 green sand moulding workshops and 1 resin sand moulding workshops;
-3,000 m2 of automatic moulding machine line and epoxy coating line
-professional laboratory
-machining shop
-and our own tooling shop
Strict process and operating regulations together with perfect quality assurance system making every production step under control. All the products are subject to tests and inspections including composition analysis, metallographic examination, dimension & surface finish inspection, ring test, tensile test, hardness test, hydrostatic test, CZPT and coating test to be sure that the products meet the requirements of the standards.
Since 2009, CZPT Pipeline has developed from a pipes & fittings seller to a professional project solution provider, including the 1 stop service and solution from pipes, fittings, couplings & flanged adaptors, valves, fire hydrants, to water CZPT and accessories.
SYI products have served 111 countries CZPT up to now!
Most of these customers cooperated with CZPT for more than 20 years!
We value long term cooperation relationship mostly!

Welcome to send us an inquiry for more details and price!!!
P
| | |
| --- | --- |
| After-sales Service: | Online Solution |
| Warranty: | 1 Year |
| Connection: | Press Connection |
| Structure: | Universal |
| Flexible or Rigid: | Flexible |
| Material: | Iron |
Samples:

US$ 50/Piece

1 Piece(Min.Order)

|
Request Sample
Customization:

Available

|

Customized Request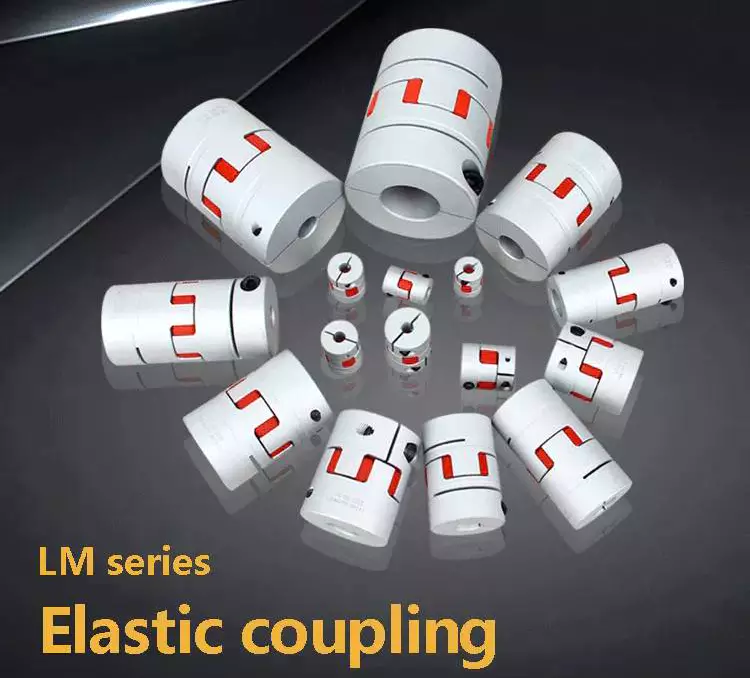 What Is a Coupling?
A coupling is a device that connects two shafts together. It transmits power from one to the other and is used to join rotating equipment. It can also allow for some degree of misalignment and end movement. It is used in mechanical engineering and manufacturing. To learn more about couplings, read this article.
Mechanical connection between two objectsThe present invention relates to a method and assembly for forming a mechanical connection between two objects. The methods of this invention are suitable for connecting both solid and hollow objects. For example, the method can be used to make mechanical connections between two cylinders. This method is particularly useful for connecting two cylinders that are positioned near each other.
Absorbs vibration
A coupling insert is a part of a vehicle's drivetrain that absorbs vibrations. These inserts are designed to prevent couplings from moving out of phase. However, the coupling inserts themselves can wear out and need to be replaced. Universal joints are an alternative if the coupling is out of phase by more than one degree. In addition, internal bearings in the coupling need to be lubricated and replaced when they begin to show signs of wear.
Another embodiment of the invention includes a flexible coupling 25 that includes rearwardly-extending lugs that extend toward the coupling member 23. These lugs interdigitate with corresponding lugs on the coupling member 23. They are spaced circumferentially. A first elastic member 28 is interposed between lugs 26 and 27, and is adapted to yield in a counterclockwise direction. As a result, it absorbs torsional vibrations.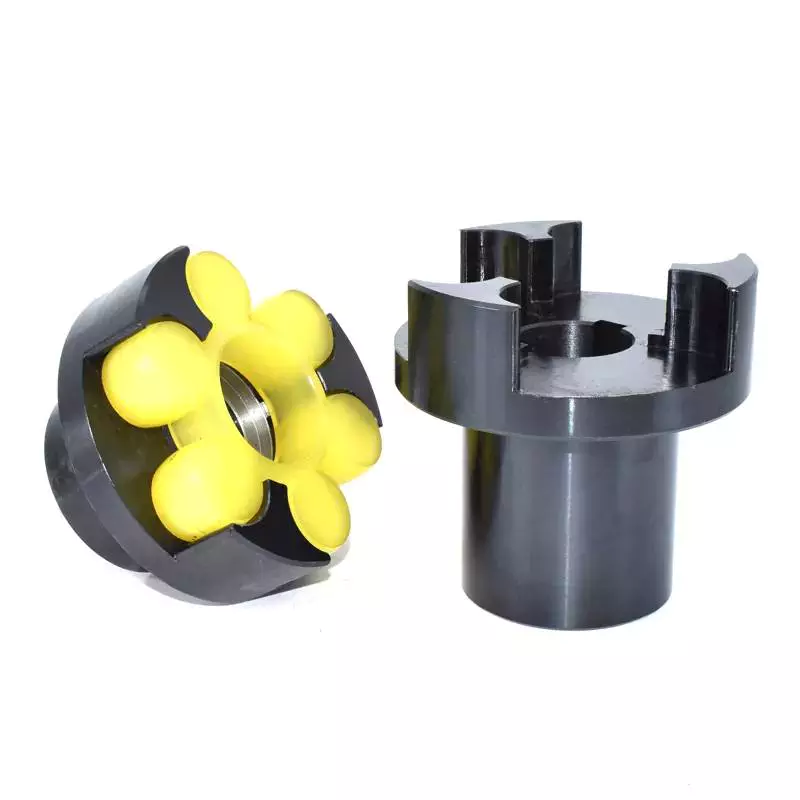 Blocks heat transfer
Thermal coupling occurs when a solid block is thermally coupled to the air or fluid passing through it. The amount of heat transferred through a solid block depends on the heat transfer coefficients of the materials. This paper presents a numerical model to understand how heat transfers through different block materials. This work also describes the thermal resistance network for a one-dimensional block.
In some cases, thermal coupling increases the heat transfer mechanism. As illustrated in FIG. 1D, a heatpipe coupler 112 couples two heatpipes 110-1 and 110-2. This configuration allows the pipes to be coupled to the heat source and to the condenser. In addition, the heat pipe couplers may have bellows at the ends to help facilitate linear motion.
Thermal coupling is achieved by ensuring that at least one block is made of a material with a lower thermal expansion coefficient than the annulus. Ideally, the block's mean thermal expansion coefficient is at least twenty percent lower than the annulus's mean thermal expansion coefficient. This ensures that the thermal coupling between the two parts is as efficient as possible.
Another type of thermal coupling is achieved by using flexible elements. These are often washers or springs. These components allow the blocks to maintain physical contact with the post 55, which means that the heat transfer is more efficient even at higher temperatures. The flexibility of these elements also makes it possible to choose an element that will not impede assembly.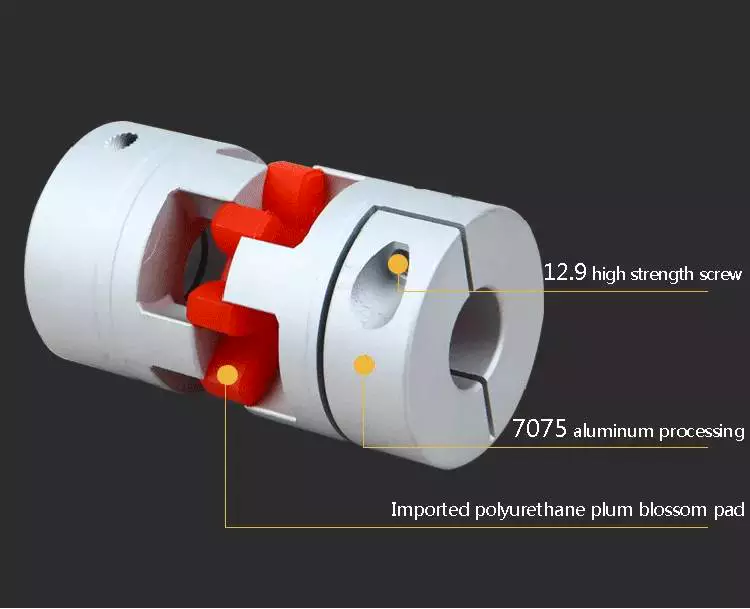 Protects rotating equipment
A reliable, long-lasting coupling system can reduce the risk of damage to rotating equipment. Designed to protect against torque overload and wear, Voith torque-limiting couplings provide outstanding safety and reliability. As a result, they can deliver maximum performance and minimize equipment downtime. In addition to their long-term benefits, these solutions are ideal for applications where safety and reliability are of paramount importance.
A good coupling provides many advantages, including the ability to transmit power, compensate for axial movement, and absorb shock. It is essential to choose the proper coupling for your application based on the basic conditions of your rotating equipment. For example, if you have two shafts with parallel rotation axes, you should choose a parallel coupling. Otherwise, you should use an angular coupling.
Torque-limiting couplings can also provide protection for rotating equipment by disengaging at a specific torque level. This protects the drive shaft from undergoing catastrophic failure. Torque limiters are particularly helpful for high-value equipment. By preventing catastrophic failure, you can avoid expensive repairs and minimize equipment downtime.
Coupling guards are easy to install and provide effective protection for rotating equipment. These covers are made of sheet metal bent to fit over the shaft. They are durable and easy to remove when necessary. This type of guard can prevent employees from catching their hands, tools, or loose clothing on motor coupling components.




editor by CX 2023-05-16