Product Description
Stainless Steel Flex Coupling with Inner Braid Liner Flexible Exhaust Muffler Pipe for Auto~
Application:
Flexible Exhaust Pipe Connector:
It is installed in the exhaust pipe between the engine exhaust branch pipe and the muffler, which makes the connection of the entire exhaust system flexible and plays a role in reducing noise. Easy to install and extend the life of exhaust noise reduction system.
Mainly used for light trucks, small passenger cars and buses. The structure is a double-layer corrugated pipe covered with a steel wire mesh sleeve, and the 2 ends are a straight edge segment outer snap ring structure. In order to improve the noise reduction effect, an expansion joint or mesh sleeve can be installed in the bellows.
Product Details:
Double Layer Auto Exhaust Flexible Engine Pipe for truck
-1. Suitable for a wide range of the tail pipe link.
-2. We can make parts with a high degree of flexibility.
-3. In particular, we increase the height of the bellows to enhance the effectiveness of vibration absorption.
-4. This product is used in exhaust system and high-and low-temperature.
-5. It can decrease engine noise and vibration.
Type 1.
Interlock Pipe + Bellow + Outer Braid + Cap
Type 2.
Bellow + Outer Braid + Cap
Type 3.
Inner Braid + Bellow + Outer Braid + Cap
Workshop:
Auto Exhaust Bellow Production Line:
1. Automobile exhaust flexible pipe forming machine
A. Automatic vertical bellow forming machine(One stroke 1 piece)
* Size range: 32-100mm
* Thickness range: 0.3mm-1mm
* Working principle: Hydraulic
B. YKCX-65D automatic bellow forming machine
* Inner diameter of the bellow: 16-60mm
* Thickness of the bellow: customized acceptable
* Toolings/different size changing time is about 15 minutes
* Capacity: 10 seconds for 1 convolution
* Length of tube before forming: L≤1000mm.
* Use feeding cylinder
2. Automobile exhaust bellow assembly machine
A. Bellow compressing machine                                            B. Cap crimping machine
C. Bellow end trimming machine(single head or double head)
D. Interlock hose making machine                                       E. Wire braiding machine
Package&Delivery:
Company Profile:

We are a professional manufacturer of all types of metal flexible metal hose making machines and machinery with more than 35 years of history, such as corrugated metal hose making machine, interlock hose making machine etc… These hoses are widely used in energy, petroleum, petrochemical, machinery, refrigeration, construction, hydropower, nuclear power, cement, paper, medicine, transportation, mining, metallurgy, urban central heating, shipbuilding, city gas, natural gas pipeline construction, Central air conditioning, aerospace and other industries. Our machines have exported to many countries such as Russia, Ukraine, USA, Australia, New Zealand, Poland, etc..
FAQ 
 
Q: Why so many suppliers choose us?
A: Because we are 1 of the most professional manufacturers of flexible exhaust pipes with more than 25 years of experience.
Q: What is the delivery time about the order?
A: The delivery time would be depended to your quantity, usually from 7~20 days
Q: How about the payment terms?
A: Normally 30% deposit in advance, the balance should paid before shipment.
Q: Do you provide samples? Is it free or charged?
A: Yes, we can offer free samples but courier costs are covered by the customer.
Q: Can the products be manufactuered by customer's requirement?
A: Yes, the specifications stated above are the standard ones, we can design and manufacture as required.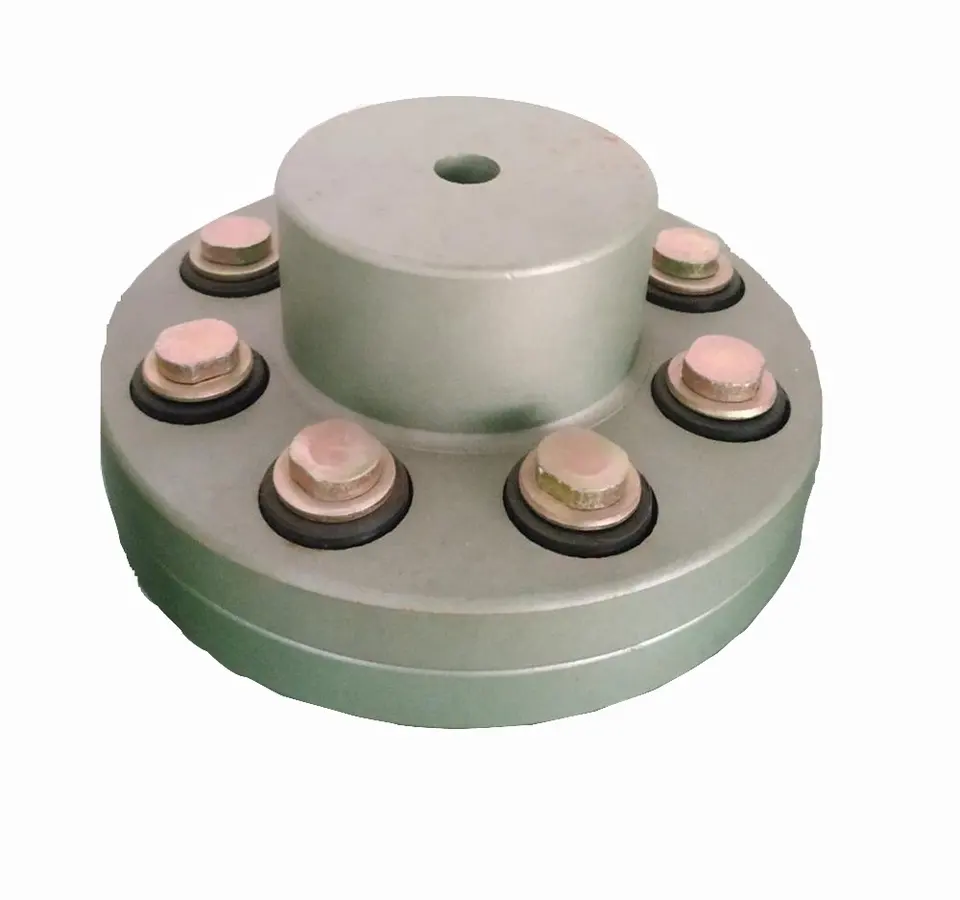 Can flexible couplings accommodate variable operating conditions and loads?
Yes, flexible couplings are designed to accommodate variable operating conditions and loads in mechanical systems. They offer several features that allow them to adapt to changing conditions and handle different loads effectively. Below are the reasons why flexible couplings are well-suited for such applications:
Misalignment Compensation: Flexible couplings can handle misalignment between shafts, including angular, parallel, and axial misalignment. This capability allows them to accommodate slight shifts in shaft positions that may occur due to thermal expansion, vibration, or other factors, ensuring smooth operation even in changing conditions.
Shock and Vibration Absorption: Flexible couplings can dampen shocks and vibrations that result from sudden changes in load or operating conditions. The flexible element in the coupling acts as a buffer, absorbing and reducing the impact of sudden loads or transient forces, protecting connected equipment and increasing system reliability.
Variable Load Capacity: Flexible couplings come in various designs and materials, each with its load capacity range. Manufacturers provide different coupling models with varying load capacities to accommodate different applications. Properly selecting the right coupling for the specific load conditions ensures reliable power transmission even under varying loads.
Compensation for Thermal Expansion: Temperature changes can cause thermal expansion in mechanical systems, leading to shaft misalignment. Flexible couplings can handle the resulting misalignment, compensating for thermal expansion and ensuring continuous and smooth power transmission.
Torsional Stiffness: Flexible couplings are designed with a balance between flexibility and torsional stiffness. This property allows them to adapt to variable loads while still providing the necessary rigidity for efficient power transmission.
Durable Materials and Designs: Manufacturers produce flexible couplings from durable materials like stainless steel, aluminum, or engineered elastomers. These materials ensure that the couplings can withstand varying operating conditions, including temperature fluctuations, harsh environments, and high loads.
Dynamic Behavior: Flexible couplings have a dynamic behavior that enables them to operate smoothly and efficiently under changing loads and speeds. They can handle variations in rotational speed and torque while maintaining consistent performance.
Application Flexibility: Flexible couplings find applications in a wide range of industries, from automotive and aerospace to industrial and marine. Their versatility allows them to accommodate variable operating conditions and loads in different systems.
Summary: Flexible couplings are well-suited for applications with variable operating conditions and loads. Their ability to compensate for misalignment, absorb shocks and vibrations, and handle thermal expansion make them reliable components in mechanical systems. The availability of various coupling designs and materials allows for the selection of the appropriate coupling based on the specific application requirements, ensuring optimal performance and longevity in variable conditions.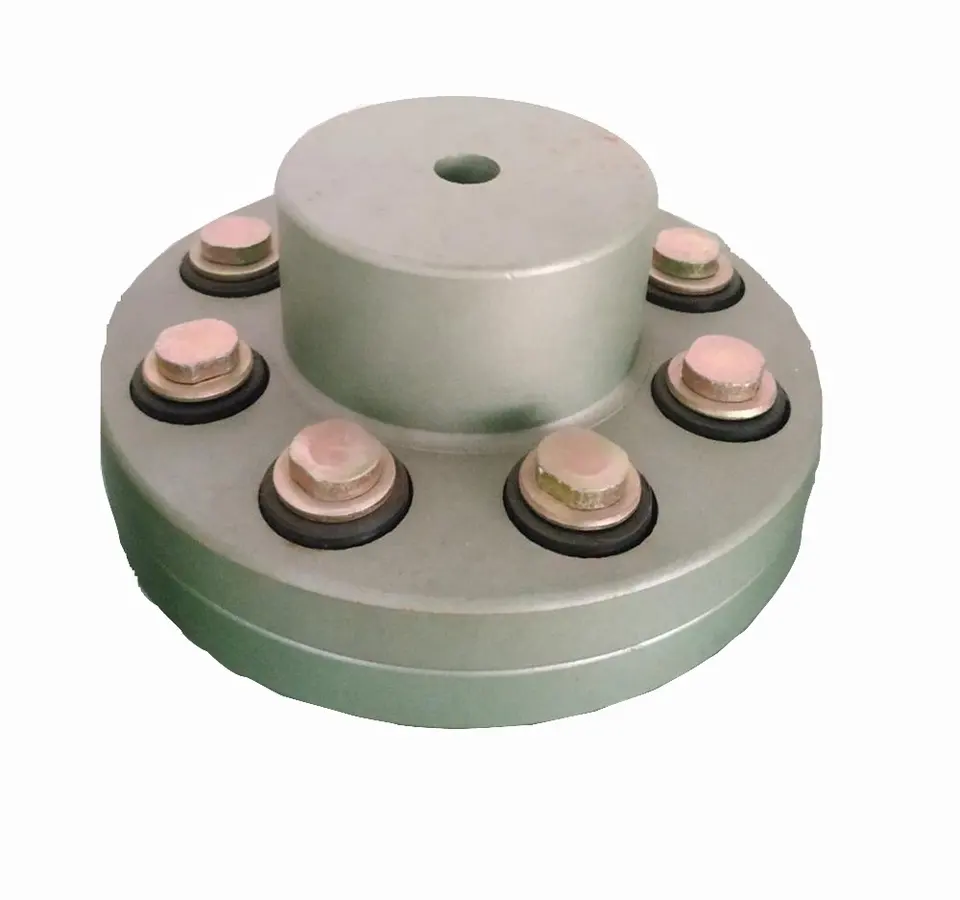 How does a flexible coupling help in torque and rotational speed control?
A flexible coupling plays a crucial role in torque and rotational speed control in rotating machinery. It offers several benefits that contribute to efficient power transmission and help maintain desired operating conditions:
Torque Transmission: Flexible couplings transmit torque from one shaft to another while accommodating misalignments. They provide a reliable connection that allows the driving shaft to transfer rotational force (torque) to the driven shaft without causing undue stress on the connected components.
Smooth Power Transmission: Flexible couplings help reduce shocks and vibrations that can occur during startup, shutdown, or sudden load changes. By damping these vibrations, the coupling ensures smooth power transmission and protects the connected equipment from unnecessary wear.
Rotational Speed Control: In certain applications, especially those involving precision motion control, maintaining consistent rotational speed is critical. Flexible couplings can help by minimizing backlash and torsional wind-up. Backlash refers to the play or gap between the coupling's components, while torsional wind-up is the twisting deformation that can occur under torque load. Flexible couplings with low backlash and high torsional stiffness contribute to accurate rotational speed control.
Compensation for Misalignment: Rotating machinery may experience misalignment due to various factors such as thermal expansion, foundation settling, or machining tolerances. Flexible couplings accommodate angular, parallel, and axial misalignments, which helps in maintaining proper alignment between the shafts and reduces unnecessary torque variations.
Protection from Overloads: Flexible couplings can act as a mechanical fuse by disengaging or slipping when subjected to excessive torque loads. This feature protects the connected components from damage caused by sudden overloads or jamming events.
Energy Efficiency: Certain types of flexible couplings, such as elastomeric couplings or beam couplings, have low mass and inertia. This characteristic reduces energy losses and contributes to overall system efficiency.
By providing reliable torque transmission, smooth power transfer, rotational speed control, and compensation for misalignment, flexible couplings optimize the performance and longevity of rotating machinery. Additionally, they enhance the safety and efficiency of various industrial processes by protecting equipment from excessive loads and ensuring smooth operation in diverse applications.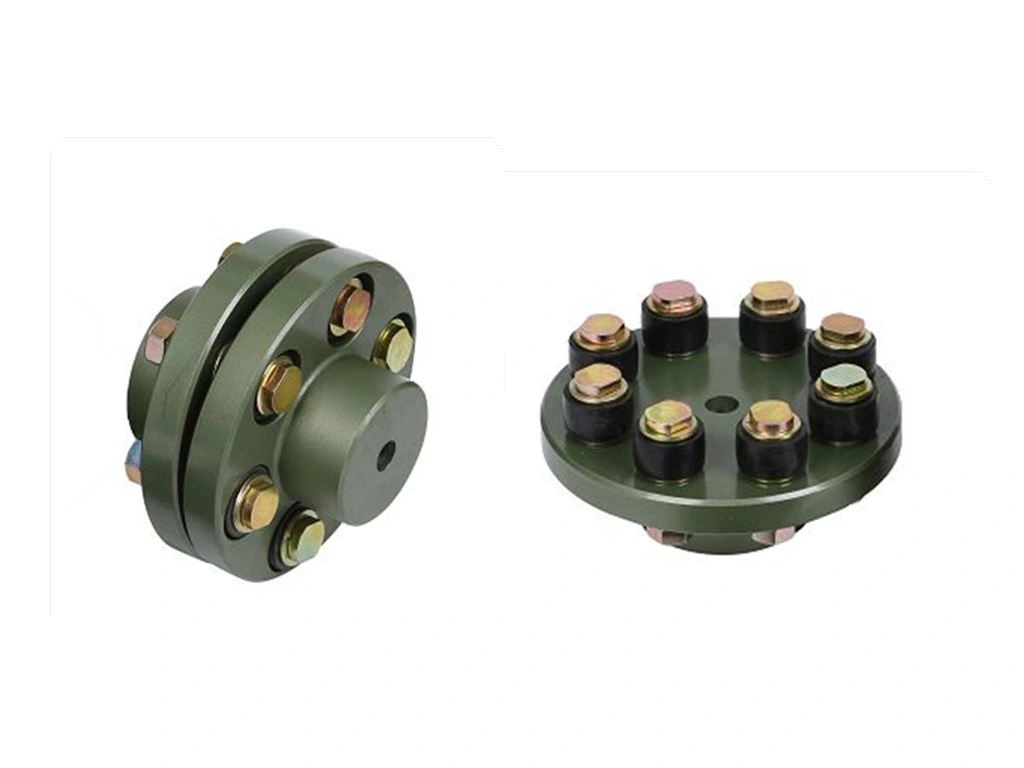 What are the factors to consider when choosing a flexible coupling for a specific system?
Choosing the right flexible coupling for a specific system requires careful consideration of several factors. The following are the key factors that should be taken into account:
1. Misalignment Requirements: Assess the type and magnitude of misalignment expected in the system. Different couplings are designed to handle specific types of misalignment, such as angular, parallel, or axial misalignment. Choose a coupling that can accommodate the expected misalignment to prevent premature wear and failure.
2. Torque Capacity: Determine the required torque capacity of the coupling to ensure it can transmit the necessary power between the shafts. Consider both the continuous and peak torque loads that the system may experience.
3. Operating Speed: Take into account the rotational speed of the system. High-speed applications may require couplings that can handle the additional centrifugal forces and balance requirements.
4. Temperature Range: Consider the operating temperature range of the system. Select a coupling material that can withstand the temperatures encountered without losing its mechanical properties.
5. Environment and Conditions: Evaluate the environmental conditions where the coupling will be used, such as exposure to moisture, chemicals, dust, or corrosive substances. Choose a coupling material that is compatible with the operating environment.
6. Space Constraints: Assess the available space for the coupling installation. Some couplings have compact designs suitable for applications with limited space.
7. Installation and Maintenance: Consider the ease of installation and maintenance. Some couplings may require special tools or disassembly for maintenance, while others offer quick and simple installation.
8. Torsional Stiffness: Evaluate the torsional stiffness of the coupling. A balance between flexibility and stiffness is essential to prevent excessive torsional vibrations while accommodating misalignment.
9. Shock and Vibration Damping: For applications with high shock loads or vibration, select a coupling with excellent damping characteristics to protect the system from excessive forces.
10. Cost and Budget: Compare the cost of the coupling with the overall budget for the system. Consider the long-term cost implications, including maintenance and replacement expenses.
Ultimately, the choice of a flexible coupling should align with the specific requirements and operating conditions of the system. Consulting with coupling manufacturers or engineering experts can provide valuable insights to ensure the optimal selection of a coupling that enhances system performance, reliability, and efficiency.



editor by CX 2023-09-06