Product Description
Exhaust System Flexible Coupling
We are the   top 10   leading brand.We have   24  years of   exhaust system and industrial pipe.
Founded in 1992 and experienced in the field of exhaust system and industrial pipe for 24 years.
We have large capacity, over 200000pcs/month.
Management system certification:ISO9001.ISO14001.TSI16949.
We have our own technical and mould deparmtent, ready for any customized products.
Sales network expands from over domestic sales to all over the world.
 
we have all kinds of products can be adapt  any environment. you can choose which 1 is suitable to your products. pls tell us about your requirements,we will reply you immediately, looking CHINAMFG to hearing from you.
The Main Size for type A,B and C  
NDMINAL LINSIDE 
DIAMETER I.D
OVERALLLENGTH
 O/L
OVERALLLENGTH O/L
OVERALLLENGTHO/L
NOMINAL INSIDE 
DIAMETER I.D
OVERALLLENGTH O/L
1-3/4 " (45mm)
4 " (102mm)
 2-1/2 "(63.5mm)
4 " (102mm)
43mm
120mm
6 " (152mm)
6 " (152mm)
165mm
8 " (203mm)
8 " (203mm)
180mm
9 " (230mm)
9 " (230mm)
50mm(52mm)
120mm
10 " (254mm)
10 " (254mm)
165mm
11 " (280mm)
11 " (280mm)
54.5mm
120mm
2″(51mm)
12 " (305mm)
12 " (305mm)
150mm
4 " (102mm)
 3 "(76.2mm)
4 " (102mm)
180mm
6 " (152mm)
6 " (152mm)
200mm
8 " (203mm)
8 " (203mm)
250mm
9 " (230mm)
10 " (254mm)
60mm(61mm)
160mm
10 " (254mm)
12 " (305mm)
200mm
2-1/4 " (57.2mm)
11 " (280mm)
6 " (152mm)
240mm
12 " (305mm)
 3-1/2″ (89mm)
8 " (203mm)
65mm
150mm
4 " (102mm)
10 " (254mm)
200mm
6 " (152mm)
12 " (305mm)
70mm
100m
8 " (203mm)
 4″ (102mm)
8 " (203mm)
120mm
9 " (230mm)
10 " (254mm)
150mm
10 " (254mm)
12 " (305mm)
200mm
11 " (280mm)
 Other sizes are available,ID32,ID36,ID38,ID40,ID46,ID48,ID115,ID125etc
12 " (305mm)
Our company
ZheJiang YueDing company produce quality products and work to provide constant communication with our clients. Our dedication to CHINAMFG allows us to be a stable solution in the marketplace with a quick lead time. We primarily focus on exhaust pipes, including metal hoses and other pipes that are used within the automotive industry . We have designers, engineers, and others who are involved in the process of manufacturing parts. We explore the top materials to use as well as continuously add more technology and innovation to produce higher quality parts. Flexible Exhaust Pipe
Exhibitions
Every year we john 4-5 oversea fairs to meet our customers.What we show is our ability, and what you feel will be our profession . We take the time to answer questions and ensure that our clients understand all there is to know about our products. Further, we work with all of our clients to help find the right products that will meet both needs and budget. We work hard to provide good customer service and ensure that it is never just about sales, but about building a relationship.
Our customers
As a reliable partner and CHINAMFG supplier, we offer advanced products and have large stock. Our product are sold to many country,have been exported to North America,Western Europe,Southeast Asia,South America,Northern Europe,Mid East,Southern Europe,Africa and many other countries. We would like to cooperate with global customers and make the good protection project in world market.
Work shop
ZheJiang YueDing Company have a production team of hundreds of individuals who work hard to create high quality items that are meant to last. Durability is a top focus and our employees have been trained to ensure they know exactly what needs to be done to produce all of the products that we have available. We take pride in our work and so does each and every 1 of the employees within our Production Department.
Certification
FAQ
1. Q: How about the payment terms?
Normally 30% deposit in advance. It can be discussed when we have friendly relationship.
2. How about Delivery time?
We can produce 200,000 pcs per month, large capacity. Normally, 15 days.
3. Q : What's the price?
Reasonable price, competitive price, and acceptable prices, which are all based on good quality.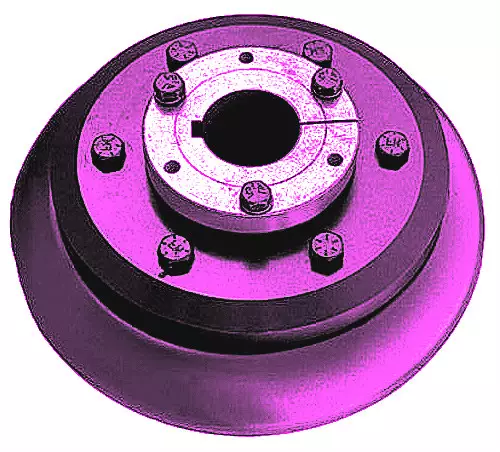 How do flexible couplings handle axial movement in rotating machinery?
Flexible couplings are designed to handle different types of misalignments in rotating machinery, including axial movement or axial misalignment. Axial movement occurs when there is displacement along the axis of rotation, causing one shaft to move closer to or away from the other shaft. Here's how flexible couplings handle axial movement:
Sliding Capability: Many flexible couplings, especially those with elastomeric elements or certain designs, can slide along the shafts they connect. This sliding capability allows the coupling to accommodate axial movement without introducing additional stress on the connected components. The elastomeric elements can compress or stretch slightly to absorb the axial displacement.
Multiple-piece Designs: Some flexible couplings consist of multiple pieces, which allow for axial movement. These designs often have a floating member or a spacer that separates the two shaft-connected components. The floating member can move axially as needed, while still transmitting torque and compensating for other misalignments.
Double-Cardanic Design: Certain high-performance flexible couplings use a double-cardanic design, allowing for misalignment in multiple directions, including axial movement. This design features two sets of flexible elements that work together to accommodate different misalignments and provide a high degree of flexibility.
It's important to note that while flexible couplings can handle a certain degree of axial movement, excessive axial misalignment might require a different type of coupling or additional measures to be addressed properly.
During the selection and installation process, it's essential to consider the application's axial movement requirements and choose a flexible coupling that can accommodate the expected axial displacement while still providing the desired performance, such as vibration damping, shock absorption, or precision motion control.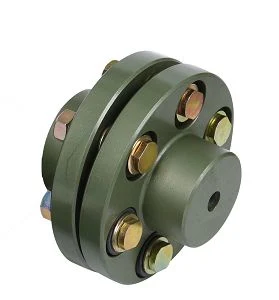 How does a flexible coupling handle torsional vibrations in rotating machinery?
A flexible coupling is designed to handle torsional vibrations in rotating machinery by providing a degree of flexibility and damping. Torsional vibrations are oscillations that occur in the drivetrain due to torque variations, sudden load changes, or other transient events. These vibrations can lead to resonance, excessive stress, and premature failure of components.
Flexible couplings mitigate torsional vibrations through the following mechanisms:
Torsional Compliance: Flexible couplings have an element, such as an elastomeric insert, that can deform or twist to absorb torsional shocks. When the drivetrain experiences torsional vibrations, the flexible element flexes, effectively isolating and dampening the vibrations before they propagate further.
Damping: Many flexible couplings have inherent damping properties, especially those with elastomeric components. Damping dissipates the energy of the torsional vibrations, reducing their amplitude and preventing resonance from occurring.
Tuned Design: Some flexible couplings are specifically designed with specific torsional characteristics to match the drivetrain's requirements. By tuning the coupling's stiffness and damping properties, engineers can ensure optimal torsional vibration control.
Torsional Stiffness: While flexible couplings provide flexibility to absorb vibrations, they also offer a degree of torsional stiffness to maintain the torque transmission efficiency between the shafts.
It is important to select the appropriate flexible coupling based on the specific torsional characteristics and requirements of the rotating machinery. Different applications may demand different types of couplings with varying levels of flexibility and damping. High-performance flexible couplings can effectively minimize torsional vibrations, protecting the drivetrain and connected equipment from excessive stress and potential damage.
Additionally, proper alignment of the flexible coupling during installation is crucial to ensure its optimal performance in mitigating torsional vibrations. Misalignment can introduce additional stresses and exacerbate torsional issues in the system. Regular inspection and maintenance of the flexible coupling will help identify any signs of wear or damage that may affect its ability to handle torsional vibrations effectively.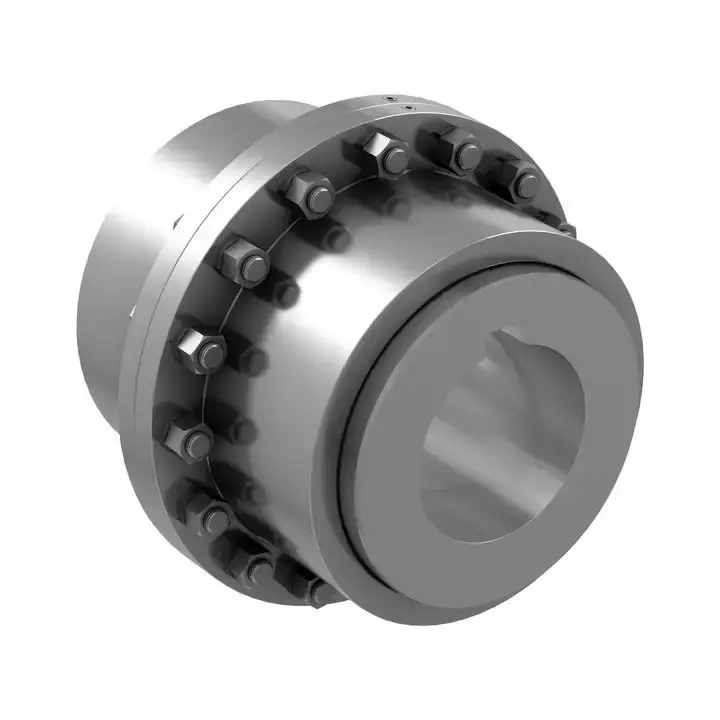 What role does a flexible coupling play in reducing downtime and maintenance costs?
A flexible coupling plays a significant role in reducing downtime and maintenance costs in industrial machinery and rotating equipment. Here are the key ways in which flexible couplings contribute to these benefits:
Misalignment Compensation: One of the primary functions of a flexible coupling is to accommodate misalignment between two connected shafts. Misalignment can occur due to various factors such as thermal expansion, foundation settling, or manufacturing tolerances. By allowing for misalignment, flexible couplings reduce the transmission of harmful forces and stresses to connected components, minimizing wear and preventing premature failures that could lead to costly downtime and repairs.
Vibration Damping: Flexible couplings have inherent damping properties due to the elastomeric or flexible elements they incorporate. These elements absorb and dissipate vibration and shock loads that may arise from the operation of rotating machinery. By dampening vibrations, flexible couplings protect the connected equipment from excessive wear and fatigue, extending their service life and reducing the need for frequent maintenance or replacement.
Shock Load Absorption: In applications where sudden loads or shocks are common, such as in heavy machinery or high-speed equipment, flexible couplings act as shock absorbers. They can absorb and dissipate the impact energy, preventing damage to the machinery and minimizing downtime caused by unexpected failures or breakdowns.
Easy Installation and Alignment: Flexible couplings are designed for ease of installation and alignment. Unlike rigid couplings that require precise shaft alignment, flexible couplings can tolerate some degree of misalignment during installation. This feature simplifies the setup process, reduces installation time, and lowers the risk of misalignment-related issues, ultimately minimizing downtime during initial installation or replacement of couplings.
Reduced Maintenance Frequency: The ability of flexible couplings to handle misalignment and dampen vibrations results in reduced wear on bearings, seals, and other connected components. Consequently, the frequency of maintenance intervals can be extended, reducing the need for frequent inspections and component replacements. This directly translates to lower maintenance costs and less downtime for maintenance tasks.
Equipment Protection: By reducing the transmission of shock loads and vibrations, flexible couplings act as protective barriers for connected equipment. They help prevent catastrophic failures and subsequent damage to expensive machinery, avoiding unplanned shutdowns and costly repairs.
Overall, flexible couplings are critical components that improve the reliability and longevity of rotating equipment. Their ability to handle misalignment, dampen vibrations, and protect against shock loads contributes to reduced downtime, lower maintenance costs, and increased productivity in industrial applications.



editor by CX 2023-10-16