Product Description
| | | | | | | | |
| --- | --- | --- | --- | --- | --- | --- | --- |
| Item No. | φD | L | φD3 | W | L1 | M | Tighten the strength(N.m) |
| SG7-5-C34- | 34 | 27 | 21.6 | 3 | 12 | M3 | 1.5 |
| SG7-5-C44- | 44 | 34 | 29.6 | 4 | 15 | M4 | 3.4 |
| SG7-5-C56- | 56 | 45 | 38 | 5 | 20 | M5 | 7 |
| SG7-5-C68- | 68 | 54 | 46 | 6 | 24 | M6 | 14 |
| SG7-5-C82- | 82 | 68 | 56 | 8 | 30 | M8 | 25 |
| | | | | | | | | |
| --- | --- | --- | --- | --- | --- | --- | --- | --- |
| Item No. | Rated torque | Maximum Torque | Max Speed | Inertia Moment | N.m rad | Tilting Tolerance | End-play | Weight:(g) |
| SG7-5-C34- | 2.8N.m | 5.6N.m | 6000prm | 3.8×10-6kg.m² | 1500N.m/rad | 1.0c | ±0.15mm | 38 |
| SG7-5-C44- | 8.7N.m | 17.4N.m | 6000prm | 14.5×10-6kg.m² | 3000N.m/rad | 1.0c | ±0.15mm | 84 |
| SG7-5-C56- | 25N.m | 50N.m | 6000prm | 48.5×10-6kg.m² | 4200N.m/rad | 1.0c | ±0.15mm | 132 |
| SG7-5-C68- | 55N.m | 110N.m | 6000prm | 126×10-6kg.m² | 6500N.m/rad | 1.0c | ±0.15mm | 232 |
| SG7-5-C82- | 80N.m | 160N.m | 6000prm | 565×10-6kg.m² | 8600N.m/rad | 1.0c | ±0.15mm | 420 |
Company Profile
HangZhou CHINAMFG Technology Co.,Ltd.is specialized in CNC machine tools accessories .The main products of our company are 4 axis rotary table,5 axis rotary table,water pump, chuck, coupling, end mill grinder,chipping machine,cutter barrel,three-color lamp,knife tower and other accessories With high precision and full varieties are deeply trusted and appreciated by customers.At the same time we have a strong sales team and experienced core service team.we are ready to provide CNC machine tool accessories one-stop solution for you,looking CHINAMFG to cooperating with you and going to a CHINAMFG situation.
FAQ
Q: How long is the quality guarantee?
A: One year guarantee.
Q: How long is the delivery time?
A: Generally it is 3-7 days if the goods are in stock. If the goods are not in stock, it will take 8-20 days.
Q: Do your products have a factory inspection before shipment?
A: 100% self-inspection before shipment.
Q: Can you provide some free samples?
A: Actually we have a very good price principle, when you make the bulk order then cost of sample will be return to you.
Q: What kind of packing do you send?
A: We use high quality cartons, internal environmental protection buffer material.
Q: What is our loading port?
A: Usually in ZheJiang port, or apply for other ports.
To know more details, please contact us online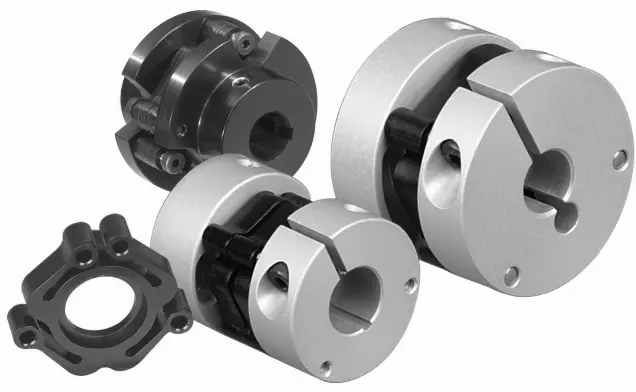 Understanding the Torque and Misalignment Capabilities of Motor Couplings
Motor couplings play a crucial role in transmitting torque from the motor to the driven equipment while accommodating certain degrees of misalignment between the shafts. Here's a detailed explanation of their torque and misalignment capabilities:
Torque Transmission:
Torque transmission is one of the primary functions of a motor coupling. It refers to the ability of the coupling to transfer rotational force (torque) from the motor shaft to the driven equipment shaft. The torque capacity of a coupling depends on various factors, including:
Coupling Type: Different coupling types have varying torque capacities. For instance, gear couplings have high torque capacity, making them suitable for heavy-duty applications.
Material and Design: The material and design of the coupling elements play a role in determining its torque capacity. Couplings made from high-strength materials can handle higher torque loads.
Size: The size of the coupling affects its torque capacity. Larger couplings generally have higher torque ratings.
Operating Conditions: Environmental factors, temperature, and speed also influence the torque capacity of the coupling.
Misalignment Compensation:
Motor couplings are designed to accommodate a certain degree of misalignment between the motor and driven equipment shafts. Misalignment can occur due to factors such as manufacturing tolerances, thermal expansion, and operational conditions. The misalignment capability of a coupling depends on its type and design:
Flexible Couplings: Flexible couplings, such as jaw couplings or elastomeric couplings, can handle both angular and parallel misalignment. They provide some flexibility to dampen vibrations and compensate for minor misalignment.
Universal Joints: Universal joints can handle angular misalignment and are commonly used in applications requiring a high range of motion, such as vehicle drivelines.
Disc Couplings: Disc couplings can handle angular misalignment and provide high torsional stiffness for precision applications.
Bellows Couplings: Bellows couplings are suitable for applications requiring high levels of parallel misalignment compensation, such as in optical equipment.
It is essential to consider the torque and misalignment requirements of the specific application when selecting a motor coupling. Properly matching the coupling's capabilities to the system's needs ensures efficient torque transmission and helps prevent premature wear or failure due to misalignment issues.
"`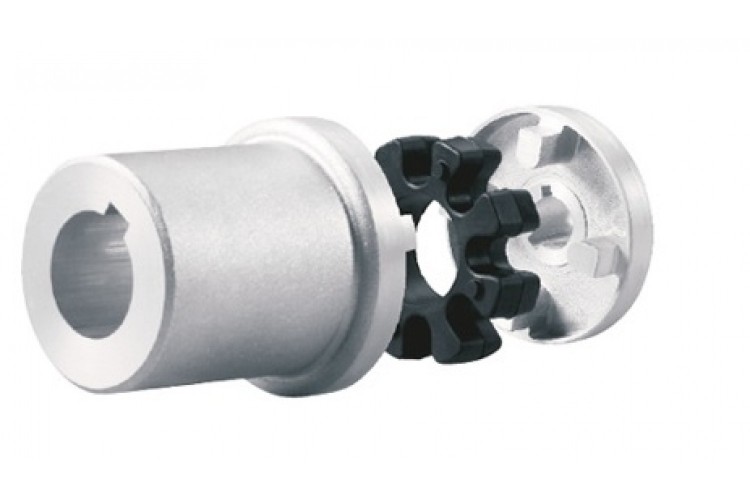 How to Identify Signs of Wear or Failure in a Motor Coupling?
Regular inspection of motor couplings is essential to detect signs of wear or potential failure. Identifying these signs early can prevent unexpected breakdowns and ensure the safety and efficiency of the power transmission system. Here are some indicators to look for:
1. Visible Damage:
Check for any visible damage to the coupling components, such as cracks, chips, or deformations. These may indicate stress or excessive wear.
2. Abnormal Noise:
Listen for any unusual noises during operation, such as rattling, clicking, or grinding sounds, which could suggest misalignment or component damage.
3. Vibration:
Excessive vibration during operation may indicate coupling misalignment or component wear.
4. Temperature Changes:
Notice any significant increases in the temperature of the coupling during operation, as it may suggest excessive friction or improper lubrication.
5. Misalignment:
Check for any misalignment between the motor and driven equipment shafts, as misalignment can lead to accelerated coupling wear.
6. Excessive Backlash:
If you observe excessive play or free movement in the coupling when changing rotational direction, it may indicate increased backlash and potential coupling wear.
7. Lubrication Issues:
Inspect the coupling for signs of insufficient or contaminated lubrication, as improper lubrication can lead to increased friction and wear.
8. Increased Downtime:
If you notice more frequent maintenance or unplanned downtime, it may be a sign of coupling wear or potential failure.
9. Shaft Movement:
Observe any axial or radial movement in the motor or driven equipment shafts, which could indicate coupling wear or misalignment.
10. Age and Usage:
Consider the age of the coupling and the total operating hours. Older couplings or those subjected to heavy usage may be more susceptible to wear and require closer inspection.
If you identify any of these signs, it's essential to address the issue promptly. Depending on the severity of the wear or failure, the appropriate action may involve adjusting the alignment, replacing worn components, or replacing the entire coupling. Regular maintenance and inspection schedules can help catch potential problems early and extend the life of the motor coupling, contributing to a more reliable and efficient power transmission system.
"`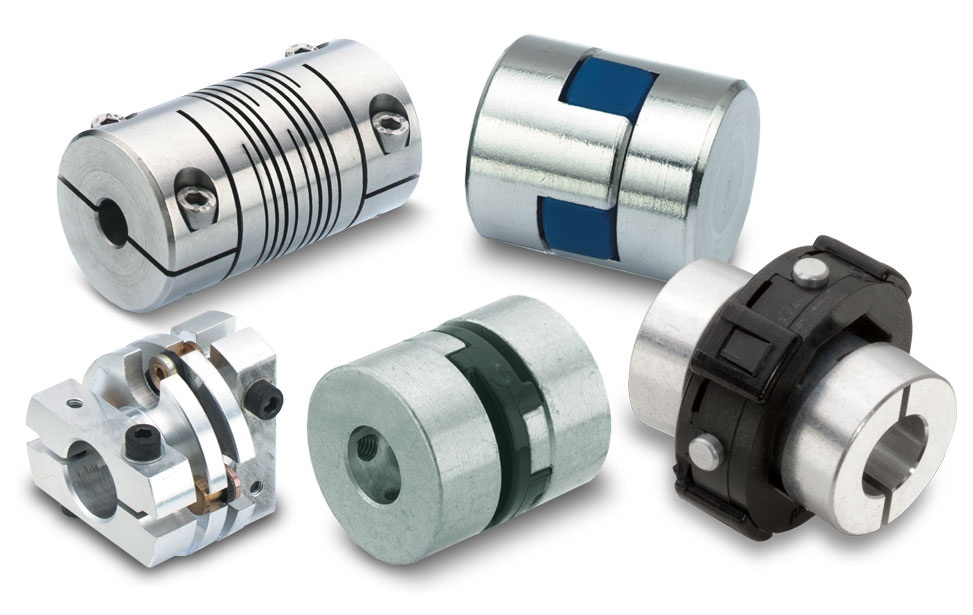 How to Diagnose and Fix Common Issues with Motor Couplings
Diagnosing and fixing common issues with motor couplings is essential to ensure optimal performance and prevent equipment failures. Here are steps to diagnose and address common coupling problems:
1. Visual Inspection:
Perform a visual inspection of the motor coupling regularly. Look for signs of wear, cracks, or any visible damage. Check for proper alignment and coupling installation.
2. Vibration Analysis:
Use vibration analysis to identify abnormal vibrations in the coupling or connected machinery. Excessive vibration can indicate misalignment, damaged coupling elements, or worn components.
3. Check for Misalignment:
Verify the alignment between the motor and driven equipment shafts. Misalignment can lead to coupling failure and increased stress on the machinery. Adjust the alignment if necessary.
4. Listen for Unusual Noises:
Listen for any unusual noises during motor operation, such as rattling or grinding sounds. Unusual noises may indicate a loose coupling or damaged components.
5. Inspect Coupling Fasteners:
Check the tightness of coupling fasteners, such as bolts or set screws. Loose fasteners can lead to misalignment and coupling slippage.
6. Lubrication:
If the coupling requires lubrication, ensure it is adequately lubricated. Lack of lubrication can cause increased friction and wear, leading to premature failure.
7. Replace Damaged Components:
If you find any signs of damage or wear during inspection, replace the damaged coupling elements promptly. This may include replacing elastomeric inserts, worn gear teeth, or other damaged parts.
8. Verify Torque Limiting (if applicable):
If the coupling has torque-limiting features, check that they are functioning correctly. These features protect the motor and equipment from overload situations.
9. Monitor Coupling Performance:
Regularly monitor the coupling's performance to detect any changes or issues early on. Continuous monitoring can prevent more severe problems and reduce downtime.
10. Seek Professional Help:
If you are unsure about diagnosing or fixing a coupling issue, consider seeking assistance from a qualified technician or engineer.
By conducting regular inspections and addressing any problems promptly, you can extend the lifespan of the motor coupling and maintain the efficiency and reliability of the entire power transmission system.
"`




editor by CX 2023-10-23