Product Description
LAMAT PIPING – Ductile Iron Grooved Fittings
Name
Rigid coupling, Flexible coupling, 90° Elbow, 45° Elbow, 22.5° Elbow, 11.25° Elbow, Split Flange, Adaptor Flange, Cap
Tee, Reducing Tee(Grooved/Threaded), Mechnical Tee(Grooved/Threaded), U-bolted Mechnical Tee
Cross, Reducing Cross(Grooved/Threaded), Mechnical Cross(Grooved/Threaded)
Reducer(Grooved/Threaded), Grooved Eccentric Reducer
H.S. CODE
735710000
Technology
Casting
Connections
Grooved-Thread End, Grooved End
Pressure Rate
300PSI / 2.07MPa
Size
1" – 12"
Pipe O.D.
33.7MM – 323.9MM
Surface Finish
Epoxy Powder,Painting,Galvanization,Dacromet (in Red/Orange/Blue/White Color)
Design Standard
American Standard
ANSI/ASTM
European Standard
EN
British Standard
BS
Germany Standard
DIN
Japanese Standard
JIS
ISO Standard
ISO
Thread Standard
ASME B.1.20.1 / EN15716 / DIN2999 / ISO7-1 / ISO228 / IS554 / BS EN15716 / BS 21.173
Material Standard
Ductile Iron confirms to ASTM A-536 Gr65-45-12,EN1563,JIS G5502,QT450-12
Gasket Material
EPDM,NBR or Silicon Rubber
Bolts & Nuts
ISO 898-1class 8.8
Flanges Standard
PN series or Class series
Packages
Plywood Cases or Plywood Pallets or Boxes
Application
Fire Fighting System,Petrochemical & Gas Industry,Chemical,Machinery,Electric Power,Construction Water Works,Valve Industry,etc.
Advantages
High Quality + Ready Stock + Faster Delivery + Customized
Brand
LMP
Certificate
ISO9001,API,CE,UL/FM
Products Details
Factory & Workshop Show
Company Profile
WHO WE ARE
Lamat Piping established in 2002s,is 1 of China's leading piping manufacturing and exporting suppliers,specialized in qualified steel flanges, butt weld pipe fittings and malleable cast iron fittings for clients from over 60 countries and regions worldwide.
Lamat Piping is the single and independent exporting department of NPCC(National Piping Construction Cooperation),who is a group company with 5 factories located in ZheJiang and ZheJiang , where the regions have very long histories in manufacturing Steel & Iron products dating back to 1990s. CHINAMFG Piping(NPCC) aims to combine and intergrade some leading and high quality industries to become a modern and international piping supplier in the new century. Now we have more than 30 producing and machining lines with over 1000 normal workers and 80 technical employees. Our factories covers over 300,000 square meters,and has an annual output of 500,000Tons.
WHAT WE PRODUCE
Lamat Piping(NPCC) is producing flanges from 1/2" to 144" – Standards including ASTM B16.5, EN1092-1, BS4504, BS10, SANS1123, DIN, JIS, UNI, GOST, KS, AS, etc. Products including Plate Flanges FF/RF, Slip On Flanges FF/RF, Blind Flanges FF/RF, Welding Neck Flanges, Screwed Flange, Socketed Flanges, Lap Joint Flanges,Backing Rings Flanges,etc. Pressures includes 150LBS to 2500LBS in ASTM B16.5,PN6(T6/3/4/8) to PN100(T100/3/4/8) in EN1092-1/BS4504/BS10, T600/3/4/8 to T4000/3/4/8 in SANS1123.
Lamat Piping(NPCC) is producing butt weld fittings from 1/2" to 144" – Standards including ASTM B16.9, JIS B2311, EN15713, DIN, GOST…etc. Products including 45/90/180 Degree Short/Long Radius Elbow,Equal/Reducing Tee,Cross,Concentric/Eccentric Reducer,End Cap.
Lamat Piping(NPCC) is also producing malleable cast iron fittings from 1/2" to 6" – Standards ASME B16.3, ASME B16.14,BS EN15712,BS1256,DIN2950, BNR6943, ISO49,etc. Products including Elbow,Bend,Tee,Socket,Nipple,Bushing,Union,Cap,Plug,Back Nut.
WHAT WE SOURCE
With 30+ years constant efforts and experience,now CHINAMFG Piping(NPCC) has become our customers' expert manufacturer and supplier for a very wide range of piping products.And today CHINAMFG Piping is not only supplying Flanges,BW fittings & Malleable Iron Fittings produced by ourselves,but also sourcing and exporting various Pipe Fittings & Valves s from China's leading industries,including Cast Iron Valves, Ductile Iron Pipe Fitting, Stainless Steel 1,2,3PC Ball Valve, Stainless Steel 150LBS NPT/BSP Fittings, Wrought Steel Fittings,Grooved Fittings,Forged Steel Fittings,HDPE Pipes Fittings Valves,PVC Pipes Fittings Valves, Brass Valves Fittings,etc.
WHAT WE PROMISE
"BETTER QUALITY, BETTER SERVICES" is our promise to all of our customers and "CREATE VALUE FOR CUSTOMERS" is our ultimate goal. CHINAMFG Piping promises that we'll continue to put quality in the first place;besides,we will not lose our fixed-focus on the service aspect of our business,which has been,and will continue to be the foundation of our success and our future growth.
WHAT YOU CHOOSE
If you'd like to trust CHINAMFG Piping,Lamat people will do the best to be worthy of your trust!
Producing Process & Inspection
Pipeline System Application
Packaging & Shipping
FAQ
Q0: Are you a factory or trading company?
A: We are a factory mainly producing pipe fittings & flanges. We also have cooperated factories to supply other piping products.
Q1: How do your Control the Quality?
A: We have QA & QC department who will follow up all the producing process to make sure we're supplying correctly.
Q2: What Machines are you using for Manufacturing and Machining?
A: We have Forging/Stamping Machine,CNC Machine,Hole-Drilling Machine,Sandblasting Machine. All producing is in our factory except Galvanization.
Q3: Can we get Samples for Testing?
A: Yes,sapmles are supplied free of charge.
Q4: Can you accept OEM & marking our LOGO?
A: Yes,no problem if you can provide Authorization.
Q5: Can you offer Drawings & Datasheets?
A: Yes,Drawings & Datasheets will be sent for your confirmation before Bulk Production.
Q6: Can you supply MTC with EN15714 3.1/3.2 Certificate?
A: Yes,MTC will be provided after production is finished.
Q7: Can we visit your factory to inspect the goods before delivery?
A: Yes sure. Welcome to our factory,and we also accept Third Party Inspection like SGS,TUV,BV,etc.
Q8: Can you combine goods from our other suppliers to ship together?
A: Yes,we'd like to assist you to ship together to save your time and money.
Q9: How long is your Delivery Time?
A: It depends on quantity and products. It can be delivered in 1 week if we have Ready-Stock; if not,the General Production Time is 25 – 50 Days.
Q10: What's your Payment Terms?
A: Currently we're working with our clients under T/T,L/C,O/A,Western Union,etc.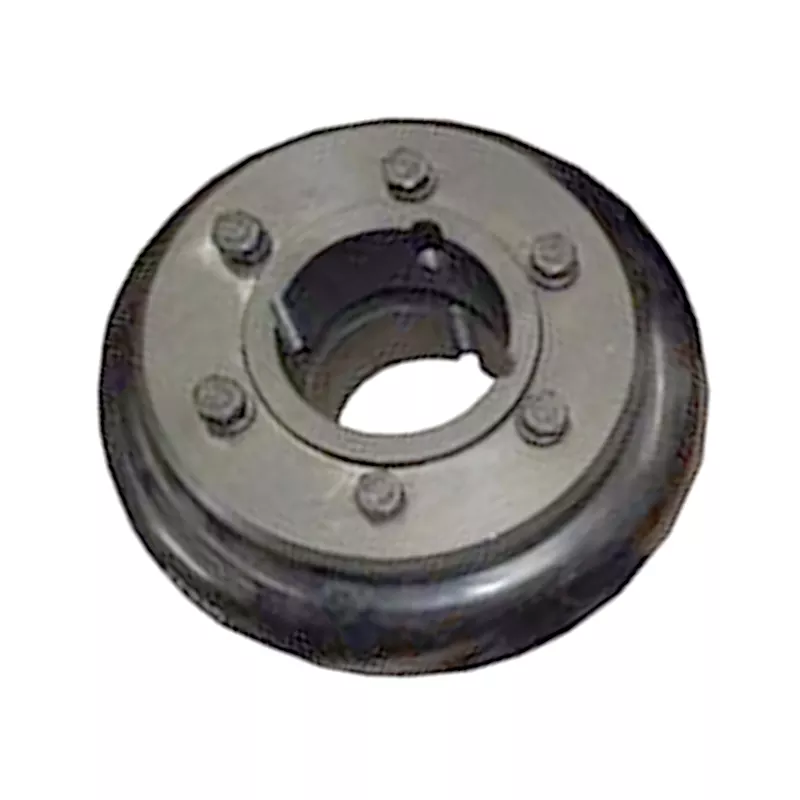 How do you install and align a flexible coupling properly to ensure optimal performance?
Proper installation and alignment of a flexible coupling are essential to ensure its optimal performance and longevity. Incorrect installation can lead to premature wear, increased vibrations, and potential equipment failure. Below are the steps to install and align a flexible coupling properly:
1. Pre-Installation Inspection:
Before installation, inspect the flexible coupling and its components for any visible damage or defects. Check that the coupling's size and specifications match the application requirements. Ensure that the shafts and equipment connected to the coupling are clean and free from debris.
2. Shaft Preparation:
Prepare the shafts by removing any oil, grease, or contaminants from the surfaces that will come into contact with the coupling. Ensure that the shaft ends are smooth and free from burrs that could affect the fit of the coupling.
3. Coupling Hub Installation:
Slide the coupling hubs onto the shafts, ensuring they are positioned securely and evenly on each shaft. Use a lubricant recommended by the manufacturer to facilitate the installation and ensure a proper fit.
4. Alignment:
Proper alignment is critical for the performance and longevity of the flexible coupling. Align the shafts by checking both angular and parallel misalignment. Utilize precision alignment tools, such as dial indicators or laser alignment systems, to achieve accurate alignment. Follow the manufacturer's alignment specifications and tolerance limits.
5. Tightening Fasteners:
Once the shafts are properly aligned, tighten the coupling's fasteners to the manufacturer's recommended torque values. Gradually tighten the fasteners in a cross pattern to ensure even distribution of the load on the coupling hubs. Avoid over-tightening, as it may cause distortion or damage to the coupling.
6. Run-Out Check:
After installation, perform a run-out check to verify that the coupling's rotating components are balanced and aligned. Excessive run-out can lead to vibrations and reduce the coupling's performance. If significant run-out is detected, recheck the alignment and address any issues that may be causing it.
7. Lubrication:
Ensure that the flexible coupling is adequately lubricated, following the manufacturer's recommendations. Proper lubrication reduces friction and wear, enhancing the coupling's efficiency and reliability.
8. Periodic Inspection and Maintenance:
Regularly inspect the flexible coupling for signs of wear, misalignment, or damage. Address any issues promptly to prevent further problems. Depending on the coupling type and application, scheduled maintenance may include re-greasing, re-alignment, or replacing worn components.
Summary:
Proper installation and alignment are crucial for ensuring the optimal performance and longevity of a flexible coupling. Following the manufacturer's guidelines, inspecting the components, achieving accurate alignment, and using the appropriate lubrication are key steps in the installation process. Regular inspection and maintenance help to identify and address potential issues, ensuring the coupling continues to operate smoothly and efficiently in the mechanical system.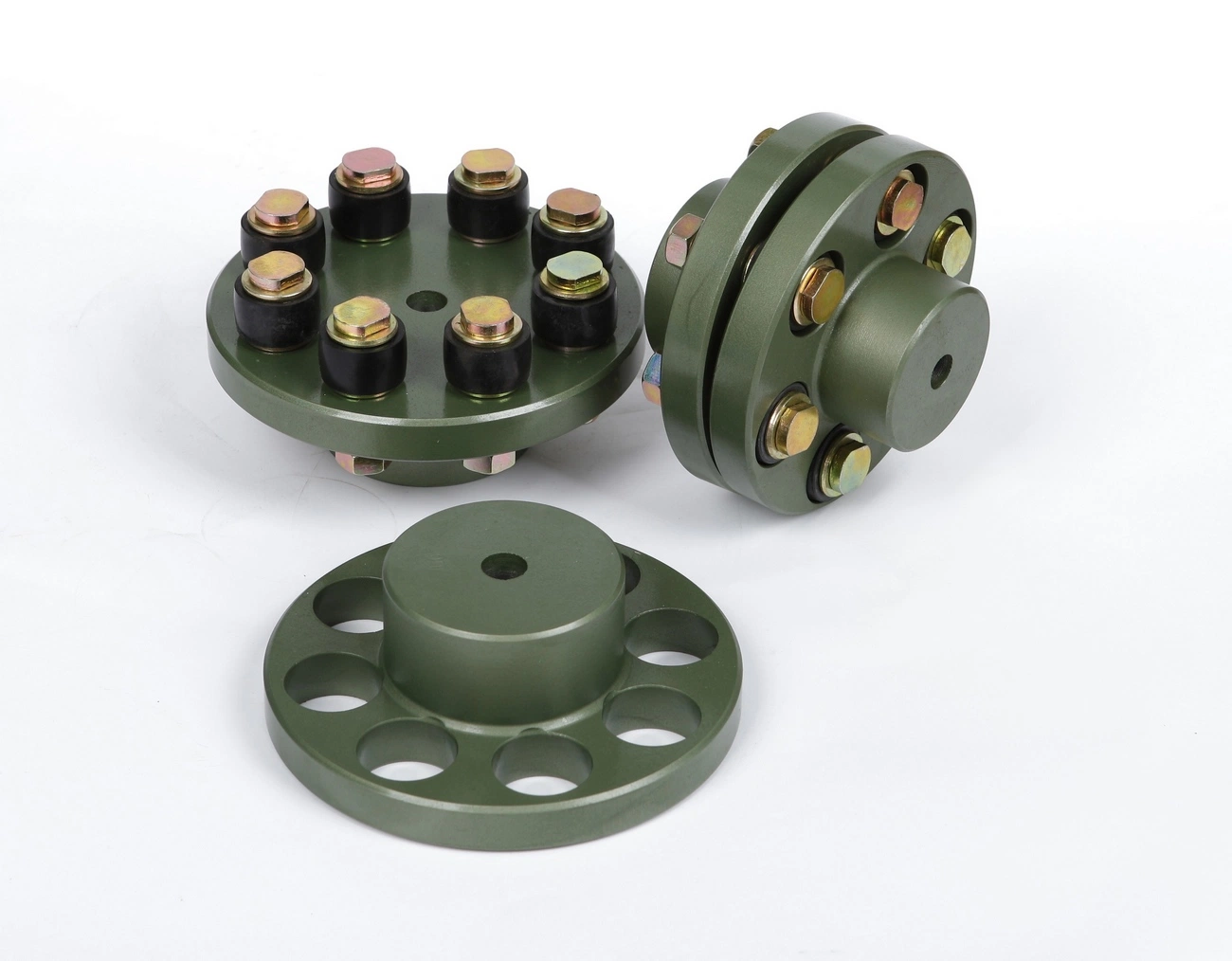 How does a flexible coupling contribute to reducing maintenance and downtime costs?
A flexible coupling plays a significant role in reducing maintenance and downtime costs in mechanical systems. Here are the ways in which it achieves this:
Misalignment Compensation: Flexible couplings can accommodate both angular and parallel misalignments between shafts. By absorbing and compensating for misalignment, they reduce wear and stress on connected equipment, minimizing the risk of premature failures and the need for frequent adjustments.
Vibration Damping: Flexible couplings dampen vibrations and shock loads in the system. This not only protects the connected components from excessive wear but also reduces the likelihood of damage to bearings, seals, and other critical parts, which would otherwise require frequent replacement or repair.
Protection Against Shock Loads: In applications where sudden starts, stops, or load fluctuations occur, flexible couplings can absorb and dissipate some of the shock loads, preventing potential damage to machinery. This feature extends the equipment's lifespan and minimizes unplanned downtime.
Longevity of Components: By reducing stress and wear on connected components, flexible couplings contribute to their longevity. Components such as bearings, shafts, and gears are subject to less strain and fatigue, resulting in extended service intervals and reduced replacement costs.
Easy Installation and Maintenance: Flexible couplings are relatively easy to install and require minimal maintenance. Routine inspections to check for wear or damage can be done without significant downtime, allowing proactive maintenance to address any issues before they escalate.
Adaptability to Operating Conditions: Flexible couplings can handle variations in operating conditions, such as temperature fluctuations and different types of loads. Their ability to accommodate changing conditions reduces the need for frequent adjustments or component replacements due to environmental factors.
Reduced Downtime during Maintenance: In the event of maintenance or equipment repairs, flexible couplings can be quickly disconnected and reconnected, minimizing the downtime required for servicing. This quick replacement reduces production losses and improves overall system efficiency.
Overall, the use of flexible couplings in mechanical systems promotes reliability, extends the life of equipment, and helps prevent costly breakdowns. By reducing maintenance and downtime costs, flexible couplings contribute to improved productivity and profitability for industrial operations.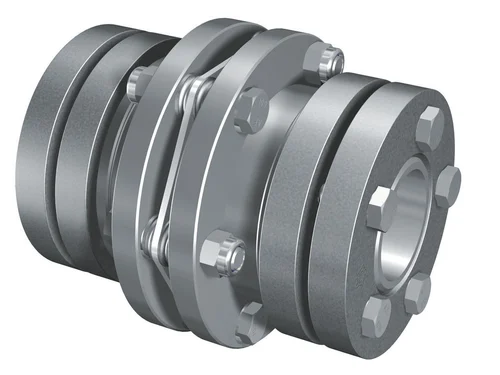 Can flexible couplings be used in applications with varying operating temperatures?
Yes, flexible couplings can be used in applications with varying operating temperatures. The suitability of a flexible coupling for a specific temperature range depends on its design and the materials used in its construction. Different types of flexible couplings are available to handle a wide range of temperature conditions, making them versatile for use in various industries and environments.
High-Temperature Applications:
For applications with high operating temperatures, such as those found in certain industrial processes, exhaust systems, or high-temperature machinery, flexible couplings made from materials with excellent heat resistance are used. These materials may include stainless steel alloys, heat-treated steels, or specialized high-temperature elastomers. High-temperature flexible couplings are designed to maintain their mechanical properties, including flexibility and torque transmission capabilities, even at elevated temperatures.
Low-Temperature Applications:
Conversely, for applications in extremely cold environments or cryogenic processes, flexible couplings constructed from materials with low-temperature resistance are employed. These couplings are designed to remain flexible and functional at very low temperatures without becoming brittle or losing their ability to handle misalignment. Some low-temperature couplings may use special polymers or elastomers with excellent cold-temperature performance.
Temperature Range Considerations:
When selecting a flexible coupling for applications with varying operating temperatures, it is essential to consider the specific temperature range in which the coupling will operate. Some flexible couplings have a wider temperature range, allowing them to function effectively in both high and low-temperature environments. However, in extreme temperature conditions, specialized couplings may be necessary to ensure reliable performance and prevent premature failure.
Manufacturer Guidelines:
Manufacturers of flexible couplings provide guidelines and specifications regarding the temperature range of their products. It is crucial to consult the manufacturer's documentation to ensure that the chosen coupling is suitable for the intended operating temperature of the application. Using a coupling beyond its recommended temperature range can lead to performance issues, reduced efficiency, or even failure.
Applications:
Flexible couplings with varying temperature resistance find use in numerous industries, including aerospace, automotive, manufacturing, power generation, and more. Whether in high-temperature exhaust systems, low-temperature cryogenic processes, or regular industrial applications with temperature fluctuations, flexible couplings play a vital role in providing reliable power transmission and misalignment compensation.
In summary, flexible couplings can be effectively used in applications with varying operating temperatures, provided that the coupling's design and material properties align with the specific temperature requirements of the application.



editor by CX 2023-11-16