Product Description
JMI Type Diaphragm Coupling(JB/T9147-1999)
♦Description
JM Series Diaphragm Coupling of flexible metal flexible coupling, which relies on the metal diaphragm to transmit torque from the main connection, motivation, has the advantages of elastic damping and no lubrication, no noise, is an ideal product for replacing the gear coupling and coupling current. It can compensate for the axial, radial, and angular deviation caused by the manufacturing error, installation error, bearing deformation, and the change in temperature rise.
The main characteristics of JM Series Diaphragm Coupling:
1. Compensation two-axis misalignment of the ability, and tooth type coupling can be much more than a double angle displacement, radial displacement of the small, flexible, allowing a certain axial, radial, and angular displacement.
2. Obvious damping effect, no noise, no wear, and tear.
3. High transmission efficiency, up to 99.86%. Especially suitable for medium and high-speed high-power transmission.
4. Adapt to high temperature (-80+300) and harsh environments, and can be in shock, vibration, safety, and dynamic conditions.
5. Simple structure, lightweight, small size, convenient assembly, and disassembly. Without moving the machine can be disassembled (with intermediate type), with no need for lubrication.
6. Accurately convey the rotational speed, the operation has not turned bad, can be used for the transmission of precision machinery.
JM series diaphragm flexible coupling is widely used in the machinery and equipment industry, metallurgy, mines, petroleum, chemical, electric power, shipbuilding, lifting transport, textile, light industry, agricultural machinery, printing machinery, and water pump, fan, etc. in the transmission of power machine.
♦Basic Parameter and Main Dimension
NO
 Tn 
  /N·m
Tmax 
/N·m
 
 [n] 
/r·mi -1
    d 
(H7)
 
D
 
C 
N·m/rad
t
 
 
I 
kg·m 2 
≈
 
m 
/kg 
≈
Y
J,J1, 
Z
L
L
L
L1
JMI1
25
80
6000
14
32
–
J1  27 Z1 20
35
90
1×10 4
8.8
0.0007
1
16,18,19
42
30
20,22
52
38
JMI2
63
180
5000
18,19
42
–
30
45
100
1.4×10 4
9.5
0.001
1.3
20,22,24
52
38
25
62
44
JMI3
100
315
5000
20,22,24
52
–
38
50
120
1.87×10 4
11
0.0571
2.3
25,28
62
44
30
82
60
JMI4
160
500
4500
24
52
–
38
55
130
3.12×10 4
12.5
0.0037
3.3
25,28
62
44
30,32,35
82
60
JMI5
250
710
4000
28
62
–
44
60
150
4.32×10 4
14
0.0083
5.3
30,32,35,38
82
60
40
112
84
JMI6
400
1120
3600
32,35,38
82
82
60
65
170
6.88×10 4
15.5
0.0159
8.7
40,42,45 
,48,50
112
–
84
JMI7
630
1800
3000
40,42
112
112
84
70
210
10.35×10 4
19
0.571
14.3
45,45,50 
,55,56
–
60
142
107
JMI8
1000
2500
2800
45,48
112
112
84
80
240
16.11×10 4
22.5
0. 0571
22
50,55,56
–
60,63,65,70
142
107
JMI9
1600
4000
2500
55,56
112
112
84
85
260
26.17×10 4
24
0.1415
29
60,63,65 
,70,71,75
142
–
107
80
172
132
JMI10
2500
6300
2000
63,65,70 
,71,75
142
142
107
90
280
7.88×10 4
17
0.2974
52
80,85,90,95
172
–
132
JMI11
4000
9000
1800
75
142
142
107
95
300
10.49×10 4
19.5
0.4782
69
80,85,90,95
172
–
132
100,110
212
167
JMI12
6300
12500
1600
90,95
172
–
132
120
340
14.07×10 4
23
0.8067
94
100,110 
,120 ,125
212
167
JMI13
10000
18000
1400
100,110 
,120,125
212
–
167
135
380
19.23×10 4
28
1.7053
128
130,140
252
202
JMI14
16000
28000
1200
120,125
212
–
167
150
420
30.01×10 4
31
2.6832
184
130,140,150
252
202
160
302
242
JMI15
25000
40000
1120
140,150
252
–
202
180
480
47.46×10 4
37.5
4.8015
263
160,170,180
302
242
JMI16
40000
56000
1000
160,170,180
302
–
242
200
560
68.09×10 4
41
9.4118
384
190,200
352
282
JMI17
63000
80000
900
190,200,220
352
–
282
220
630
101.3×10 4
47
18.3753
561
240
410
330
JMI18
100000
125000
800
220
352
–
282
250
710
161.4×10 4
54.5
28.2033
723
240,250,260
410
330
JMI19
160000
200000
700
250,260
410
–
330
280
800
79.3×10 4
48
66.5813
1267
280,300,320
470
380
♦Other Products List
Transmission Machinery 
Parts Name
Model
Universal Coupling
WS,WSD,WSP
Cardan Shaft
SWC,SWP,SWZ
Tooth Coupling
CL,CLZ,GCLD,GIICL,
GICL,NGCL,GGCL,GCLK
Disc Coupling
JMI,JMIJ,JMII,JMIIJ
High Flexible Coupling
LM
Chain Coupling
GL
Jaw Coupling
LT
Grid Coupling
JS
♦Our Company
HangZhou CZPT Machinery Manufacturing Co., Ltd. is a technology-based company specializing in the design and manufacture of basic transmission parts and various auxiliary non-standard equipment accessories. The products are mainly used in metallurgy, electric power, mining, chemical industry, petroleum, papermaking, shipbuilding, heavy industry, etc.
In many industries, it has provided strong technical and equipment support for many companies around the world. At present, the products are also exported to Russia, Italy, Spain, Brazil, Ukraine, Turkey, Australia, Singapore, Vietnam, Indonesia, Malaysia, Sri Lanka, and other countries and regions.
Welcome to customize products from our factory and please provide your design drawings or contact us if you need other requirements.
♦Our Services
1. Design Services
Our design team has experience in Cardan shafts relating to product design and development. If you have any needs for your new product or wish to make further improvements, we are here to offer our support.
2. Product Services
Raw materials → Cutting → Forging →Rough machining →Shot blasting →Heat treatment →Testing →Fashioning →Cleaning→ Assembly → Packing→ Shipping
3. Samples Procedure
We could develop the sample according to your requirement and amend the sample constantly to meet your need.
4. Research & Development
We usually research the new needs of the market and develop the new model when there is new cars in the market.
5. Quality Control
Every step should be a special test by Professional Staff according to the standard of ISO9001 and TS16949.
♦FAQ
Q 1: Are you a trading company or a manufacturer?
A: We are a professional manufacturer specializing in manufacturing various series of couplings.
Q 2: Can you do OEM?
Yes, we can. We can do OEM & ODM for all the customers with customized artworks in PDF or AI format.
Q 3: How long is your delivery time?
Generally, it is 20-30 days if the goods are not in stock. It is according to quantity.
Q 4: Do you provide samples? Is it free or extra?
Yes, we could offer the sample but not for free. Actually, we have a very good price principle, when you make the bulk order the cost of the sample will be deducted.
Q 5: How long is your warranty?
A: Our Warranty is 12 months under normal circumstances.
Q 6: What is the MOQ?
A: Usually our MOQ is 1 pcs.
Q 7: Do you have inspection procedures for coupling?
A: 100% self-inspection before packing.
Q 8: Can I have a visit to your factory before the order?
A: Sure, welcome to visit our factory.
Q 9: What's your payment?
A: T/T.  
♦Contact Us
Add: No.11 HangZhou Road,Chengnan park,HangZhou City,ZheJiang Province,China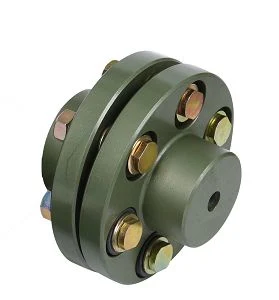 What are the real-world applications of flexible couplings in various industries?
Flexible couplings are widely used in a variety of industries to transmit power and motion between rotating shafts while accommodating misalignments and reducing vibrations. Some of the real-world applications of flexible couplings include:
Industrial Machinery: Flexible couplings are extensively used in industrial machinery such as pumps, compressors, fans, mixers, and conveyors. They help transmit power from motors to driven equipment, while absorbing misalignments and reducing shock loads and vibrations.
Automotive: In the automotive industry, flexible couplings are used in various applications, including drive shafts, steering systems, and engine accessories. They help transmit power and motion while allowing for misalignment and reducing torsional vibrations.
Aerospace: In aircraft and aerospace applications, flexible couplings are used in engine systems, landing gear, and flight control systems. They provide reliable power transmission while accommodating misalignment and reducing vibrations in the demanding aerospace environment.
Marine: Flexible couplings are used in marine propulsion systems to connect the engine to the propeller shaft. They help transmit power and motion while compensating for shaft misalignment and reducing vibrations in marine vessels.
Renewable Energy: In wind turbines and solar tracking systems, flexible couplings are used to transfer power and motion between the turbine or solar panel and the generator. They allow for misalignment caused by wind and sun direction changes, ensuring optimal energy conversion.
Oil and Gas: In the oil and gas industry, flexible couplings are used in pumps, compressors, and drilling equipment. They provide reliable power transmission while accommodating misalignments and reducing vibrations in harsh and demanding oilfield environments.
Mining and Construction: Flexible couplings are used in heavy-duty mining and construction equipment, including excavators, bulldozers, and loaders. They help transmit power from engines to drive systems while compensating for misalignments and reducing vibrations in rugged and challenging environments.
Food and Beverage: In food processing and packaging machinery, flexible couplings are used to transmit power and motion while meeting strict hygiene and safety requirements. They help prevent contamination while accommodating shaft misalignments.
Medical Equipment: Flexible couplings are used in medical devices and equipment, including imaging machines and robotic surgical systems. They help transmit motion and power while reducing vibrations and maintaining precision.
Textile Industry: In textile manufacturing machines, flexible couplings are used in spinning, weaving, and dyeing processes. They help transmit power efficiently while accommodating misalignments and reducing vibrations during high-speed operation.
These are just a few examples of the diverse applications of flexible couplings in various industries. Their ability to enhance power transmission efficiency, accommodate misalignments, and reduce vibrations makes them a versatile and indispensable component in modern machinery and equipment.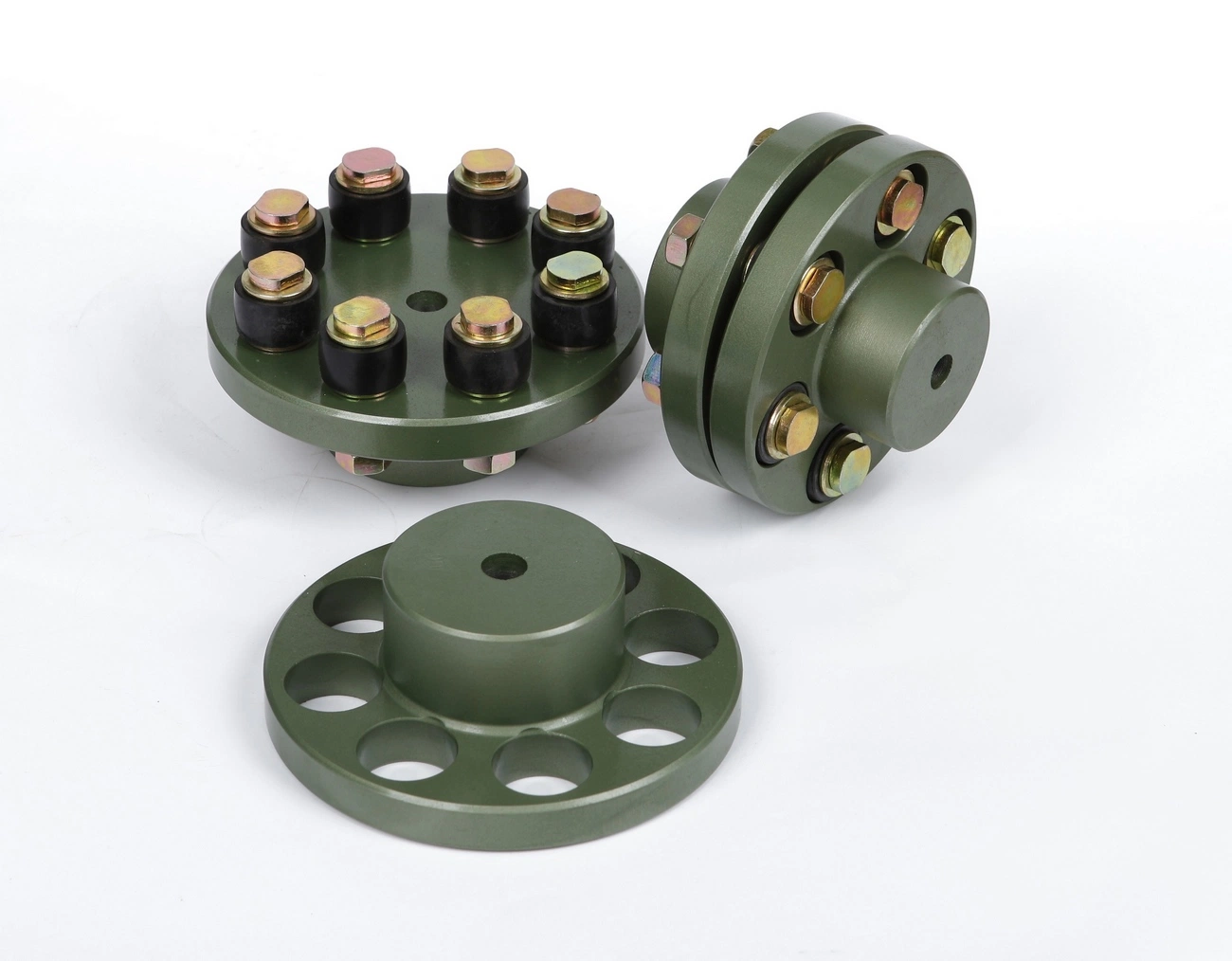 What are the differences between flexible couplings and rigid couplings in terms of performance?
Flexible couplings and rigid couplings are two distinct types of couplings used in mechanical systems, and they differ significantly in terms of performance and applications.
Torsional Flexibility: The primary difference between flexible and rigid couplings lies in their ability to handle misalignments and torsional flexibility. Flexible couplings are designed with elements, such as elastomeric inserts or metal bellows, that can deform or twist to accommodate shaft misalignments, angular offsets, and axial movements. On the other hand, rigid couplings do not have any flexibility and maintain a fixed connection between the shafts, which means they cannot compensate for misalignment.
Misalignment Compensation: Flexible couplings can absorb and mitigate misalignment between shafts, reducing stress and wear on connected components. In contrast, rigid couplings require precise alignment during installation, and any misalignment can lead to increased loads on the shafts and bearings, potentially leading to premature failure.
Vibration Damping: Flexible couplings, especially those with elastomeric elements, offer damping properties that can absorb and dissipate vibrations. This damping capability reduces the transmission of vibrations and shocks through the drivetrain, improving the overall system performance and protecting connected equipment. Rigid couplings, being solid and without damping elements, do not provide this vibration damping effect.
Backlash: Flexible couplings can have some degree of backlash due to their flexibility, particularly in certain designs. Backlash is the play or free movement between connected shafts. In contrast, rigid couplings have minimal or no backlash, providing a more precise and immediate response to changes in rotational direction.
Torque Transmission: Rigid couplings are more efficient in transmitting torque since they do not have any flexible elements that can absorb some torque. Flexible couplings, while capable of transmitting substantial torque, may experience some power loss due to the deformation of their flexible components.
Applications: Flexible couplings are widely used in applications that require misalignment compensation, damping, and shock absorption, such as pumps, motors, and industrial machinery. On the other hand, rigid couplings are used in situations where precise alignment is critical, such as connecting shafts of well-aligned components or shafts that require synchronous operation, like in some encoder applications.
In summary, flexible couplings excel in applications where misalignment compensation, vibration damping, and shock absorption are required. They are more forgiving in terms of alignment errors and can accommodate dynamic loads. Rigid couplings, on the other hand, are used in situations where precise alignment and zero backlash are essential, ensuring direct and immediate power transmission between shafts.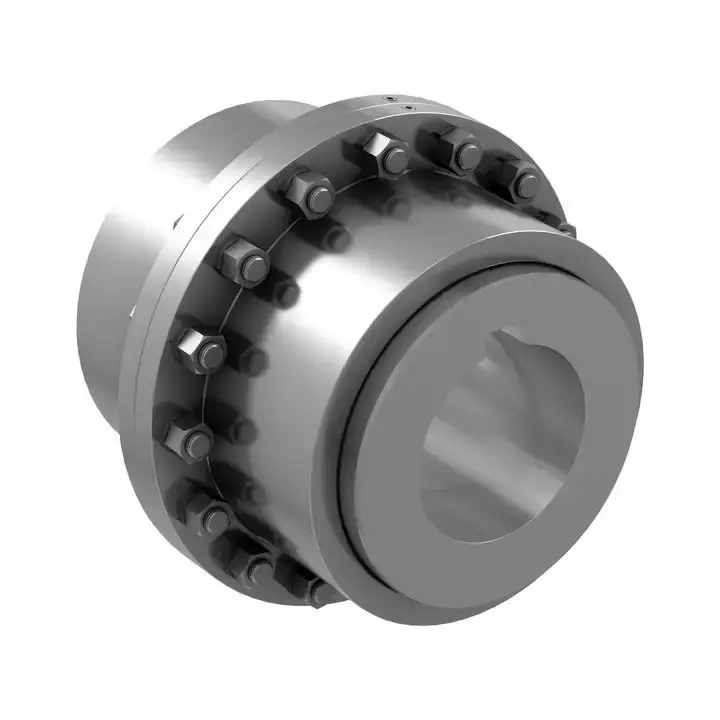 What materials are commonly used in manufacturing flexible couplings?
Flexible couplings are manufactured using a variety of materials, each offering different properties and characteristics suited for specific applications. The choice of material depends on factors such as the application's requirements, environmental conditions, torque capacity, and desired flexibility. Here are some of the commonly used materials in manufacturing flexible couplings:
Steel: Steel is a widely used material in flexible couplings due to its strength, durability, and excellent torque transmission capabilities. Steel couplings are suitable for heavy-duty industrial applications with high torque requirements and harsh operating conditions.
Stainless Steel: Stainless steel is often used to manufacture flexible couplings in environments with high corrosion potential. Stainless steel couplings offer excellent resistance to rust and other corrosive elements, making them ideal for marine, food processing, and chemical industry applications.
Aluminum: Aluminum couplings are lightweight, have low inertia, and provide excellent balance. They are commonly used in applications where reducing weight is critical, such as aerospace and robotics.
Brass: Brass couplings are known for their electrical conductivity and are used in applications where electrical grounding or electrical isolation is required, such as in certain industrial machinery or electronics equipment.
Cast Iron: Cast iron couplings offer good strength and durability and are often used in industrial applications where resistance to shock loads and vibrations is necessary.
Plastic/Polymer: Some flexible couplings use high-performance polymers or plastics, such as polyurethane or nylon. These materials provide good flexibility, low friction, and resistance to chemicals. Plastic couplings are suitable for applications where corrosion resistance and lightweight are essential.
Elastomers: Elastomers are used as the flexible elements in many flexible couplings. Materials like natural rubber, neoprene, or urethane are commonly used as elastomer spider elements, providing flexibility and vibration damping properties.
The selection of the coupling material depends on the specific needs of the application. For instance, high-performance and heavy-duty applications may require steel or stainless steel couplings for their robustness, while applications where weight reduction is crucial may benefit from aluminum or polymer couplings. Additionally, the choice of material is influenced by factors such as temperature range, chemical exposure, and electrical requirements in the application's operating environment.
Manufacturers typically provide material specifications for their couplings, helping users make informed decisions based on the specific demands of their applications.



editor by CX 2023-08-09