Product Description
Customized Metal Universal Joint Coupling Boat Car Shaft Coupler Motor Connector Small Single Section Universal Joint Couplings
Specification
According to your requirement
Color
According to customer's demand
Materials
Low, middle,high carbon steel / spring steel / Stainless steel 201, 301, 304, 316 / Aluminum / Brass / Bronze / Copper / Titanium / Plastic (PP, Nylon, PVC, APET)  Brass or ABS,POM Ect And Customized raw material
Surface Treatment
Heat treatment , Polishing, Zn-plating, Ni-plating, Cr-plating, Tin-plating, copper-plating, The wreath oxygen resin spraying, Hot-dip galvanizing, Black oxide coating, Painting, Powdering, Color zinc-plated, Blue black zinc-plated, Rust preventive oil, Titanium alloy galvanized, Silver plating, Plastic, Electroplating, Electrophoresis ,Black Oxide , Hot-dip galvanizing,Powder Coating, Paint Coating, Blasting, Shot Blasting, Bead Basting, Anodizing , Phosphating, PAD Printing , Laser etching, Dacromet Coating, Enamel etc.
Applications
Automotive, Instrument, Electrical equipment, Household appliances, Furniture, Mechanical equipment, Daily living equipment, Electronic sports equipment, Light industry products, Sanitation machinery, Market/ Hotel equipment supplies etc.
Packing
Inner Packing: PE bag / EPE Foam Packing / Anti-Rust Paper Packing / Blister / SMT / Vacuum Packing / Plastic Box Packing / Color Box Packing. Outer Packing: Stretch Film Packing / Carton / Pallet / Wood Case.
we can also pack products according to your requirements.
Payment terms
Trade Assurance  TT,paypal,Western Union,alipay,L/C.
Delivery
15 Day to 25 Days, If urgent 10 days are acceptable
Main Markets
North America, South America, Eastern Europe , West Europe , North Europe, South Europe, South Asia, Africa African
About us
Our company was founded in October, 2000, Provide OEM/ODM service and assembling service,specializing in the production of CNC/AUTO lathe, springs, shafts, fastener, stamping parts and other metal parts. Our main production modes are designing and proofing based on customers' drawings or samples.
Q1:Are you a Factory or trading company?
We are a factory which is located inTangxiaTown,HangZhou City.
Q2: When will the products be deliveried if the order has been placed?
We promise we do delivery our products in  15~30 days for the customized item.
Q3: What is your quality control process?
We are certified with ISO-9001, and strictly follow the ISO procedures. We do 100% testing for any of products before the order has been deliveried.
Q4: What Certificates do you have?
Our led flashlights have been tested by ISO9001:2008;RoHS;Heavy Element Sandards which is complied with the European Directive.
Q5: What about the payment?
We accept T/T, L/C for the large quantities order, and Western union and Paypal will be accept for the samll quantities order of shaft.
Q6:  what can you buy from us?
Hardware Products (Stamping Part,Auto Lathe & CNC Turning Parts,CNC Milling Parts,Spring,Shaft,Fastener)
Q7: why should you buy from us not from other suppliers?
Our company was established in 2000, with over 18 years manufacture experience.   We customize high precision metal fittings.   Our specialities are: Metal/Plastic Stamping Parts CNC Machining Parts CNC Lathe Parts Springs ,nuts ,screw,bolts etc fasteners
Why should you choose us?  
RICH EXPERIENCE:
 We have been engaged in the fasteners for 10 years. Our company had good reputation with customers from American, Europe and Austrialia etc. We also have a good team for sale and quality control.
GOOD SERVICE:
 We will respond to you within 24 hours. We can manufacture nonstandard parts according to your drawings. And we offer best after sale service.
LOW PRICE:
 The price of our products is reasonable and competitive than other manufactures.
PERFECT QUALITY:
We have strict quality control from producing to delivery.Our company had strong technology support. We have cultivated a group of managers who are familiar with product quality , good at modern concept of management .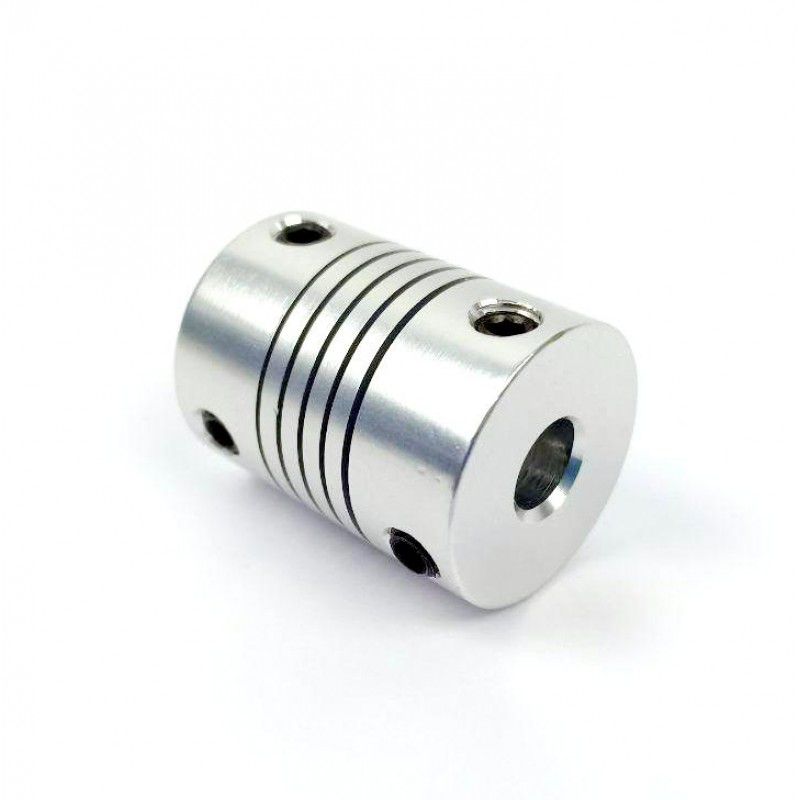 Can Motor Couplings Compensate for Angular, Parallel, and Axial Misalignments?
Yes, motor couplings are designed to compensate for different types of misalignments, including angular, parallel, and axial misalignments. The ability to accommodate misalignment is a key feature of motor couplings, and various coupling types offer different levels of misalignment compensation:
1. Angular Misalignment:
Angular misalignment occurs when the motor and driven equipment shafts are not perfectly aligned in the same plane, causing an angle between them. Motor couplings, especially flexible couplings, can effectively compensate for angular misalignment. Flexible couplings like jaw couplings, beam couplings, and oldham couplings can tolerate angular misalignment to a certain extent while transmitting torque smoothly.
2. Parallel Misalignment:
Parallel misalignment happens when the motor and driven equipment shafts are not perfectly aligned along their axis, leading to offset displacement. Flexible couplings, such as bellows couplings and disc couplings, are well-suited to accommodate parallel misalignment. These couplings can maintain good misalignment tolerance while providing high torsional stiffness for efficient torque transmission.
3. Axial Misalignment:
Axial misalignment occurs when there is a linear offset between the motor and driven equipment shafts along the axis. For some flexible couplings, a limited amount of axial misalignment can be tolerated. However, specific coupling types, such as self-aligning ball bearing couplings, are more suitable for handling higher levels of axial misalignment.
It is important to note that while motor couplings can compensate for misalignment, they have their limits. Excessive misalignment can lead to premature wear, reduced efficiency, and potential coupling failure. Proper alignment during installation and regular maintenance are essential to ensure the coupling's misalignment compensation remains effective over time.
When selecting a motor coupling, consider the type and amount of misalignment expected in your application. Choose a coupling that offers the required level of misalignment compensation, ensuring smooth power transmission and extending the lifespan of the coupling and connected components.
"`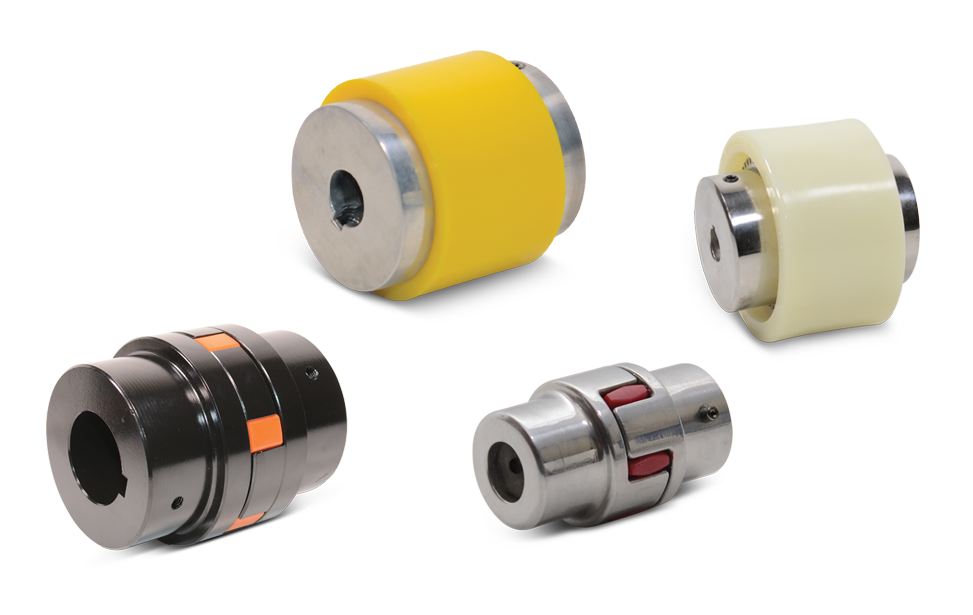 Do Motor Couplings Require Regular Maintenance, and If So, What Does It Involve?
Yes, motor couplings do require regular maintenance to ensure their proper functioning and longevity. Regular maintenance helps identify and address any potential issues before they lead to costly breakdowns or equipment failures. Here's what regular maintenance of motor couplings typically involves:
1. Visual Inspection:
Perform a visual inspection of the coupling regularly to check for signs of wear, damage, or misalignment. Look for any cracks, corrosion, or deformation in the coupling components.
2. Lubrication:
Some motor couplings may have moving parts or bearings that require lubrication. Follow the manufacturer's guidelines to apply the appropriate lubricant at recommended intervals.
3. Tightening Fasteners:
Check and tighten the coupling's fasteners, such as bolts and screws, to ensure they are securely in place. Loose fasteners can lead to misalignment and reduce coupling efficiency.
4. Balancing:
If the motor coupling operates at high speeds, consider periodic balancing to prevent vibrations and ensure smooth operation.
5. Misalignment Check:
Inspect and correct any misalignment between the motor and driven equipment shafts. Misalignment can lead to premature wear and reduced coupling performance.
6. Replacement of Worn Parts:
If any components of the coupling show signs of significant wear or damage, consider replacing them with genuine spare parts recommended by the manufacturer.
7. Environmental Factors:
Consider the environmental conditions in which the coupling operates. If the coupling is exposed to harsh environments, take necessary precautions to protect it from dust, moisture, or chemicals that could cause corrosion.
8. Temperature Monitoring:
For high-temperature applications, monitor the coupling's temperature regularly. Excessive heat can degrade elastomeric elements or lubricants.
9. Regular System Inspections:
In addition to focusing on the coupling itself, regularly inspect the entire power transmission system, including the motor and driven equipment, to identify any issues that may affect coupling performance.
10. Maintenance Records:
Maintain comprehensive maintenance records, including inspection dates, repair activities, and any replacements made. These records can help with future troubleshooting and provide valuable insights into the coupling's performance over time.
Regular maintenance of motor couplings is crucial for ensuring safe and efficient operation. It helps prevent unexpected failures, minimizes downtime, and extends the overall lifespan of the coupling and connected components.
"`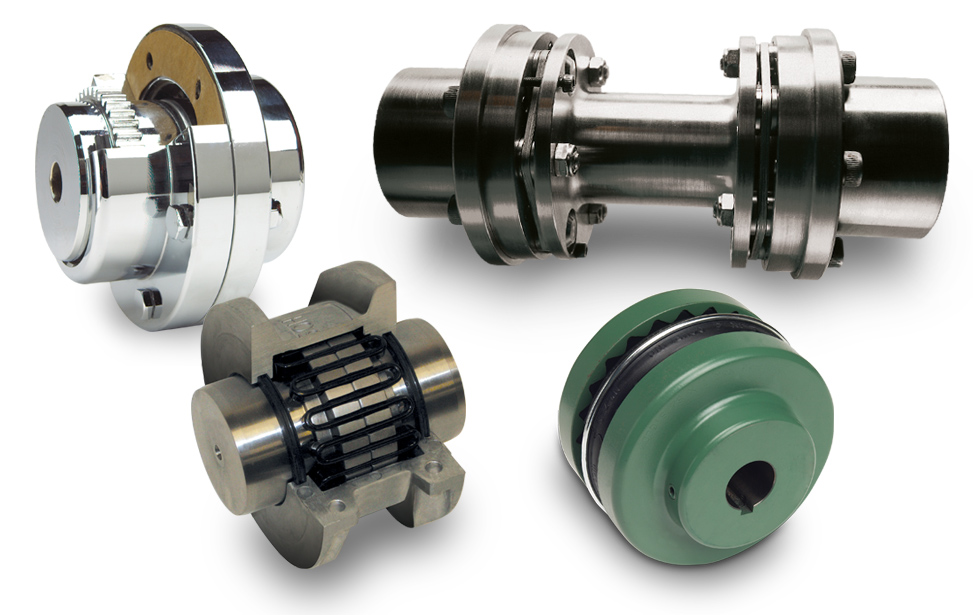 Types of Motor Couplings and Their Applications in Different Industries
Motor couplings come in various types, each designed to meet specific requirements and applications in different industries. Here are some common types of motor couplings and their typical uses:
1. Rigid Couplings:
Rigid couplings provide a solid and inflexible connection between the motor shaft and the driven equipment. They are ideal for applications where precise alignment and torque transmission are critical. Rigid couplings are commonly used in machine tools, robotics, and high-precision industrial equipment.
2. Flexible Couplings:
Flexible couplings are designed to accommodate misalignment between the motor and driven equipment shafts. They can handle angular, parallel, and axial misalignment, reducing stress on bearings and increasing the system's flexibility. Flexible couplings find applications in pumps, compressors, conveyors, and other machinery where misalignment may occur due to vibration or thermal expansion.
3. Gear Couplings:
Gear couplings use toothed gears to transmit torque between the motor and the driven equipment. They provide high torque capacity and are suitable for heavy-duty applications, such as steel rolling mills, cranes, and marine propulsion systems.
4. Disc Couplings:
Disc couplings use thin metal discs to transmit torque. They offer high torsional stiffness, allowing precise motion control in applications like servo systems, CNC machines, and robotics.
5. Jaw Couplings:
Jaw couplings use elastomeric elements to dampen vibrations and accommodate misalignment. They are commonly used in small electric motors and general-purpose machinery.
6. Bellows Couplings:
Bellows couplings have a flexible accordion-like structure that compensates for misalignment while maintaining torsional rigidity. They are used in vacuum systems, optical equipment, and other high-precision applications.
7. Grid Couplings:
Grid couplings use a flexible grid element to transmit torque and dampen vibrations. They are suitable for applications in pumps, compressors, and conveyor systems where shock loads and misalignment are common.
8. Magnetic Couplings:
Magnetic couplings use magnetic fields to transmit torque between the motor and driven equipment. They are commonly used in applications requiring hermetic sealing, such as pumps and mixers handling hazardous or corrosive fluids.
Each type of motor coupling offers unique advantages and is chosen based on the specific needs of the industry and the application. Proper selection and installation of the right coupling type enhance efficiency, reliability, and safety in motor-driven systems across various industries.
"`




editor by CX 2023-10-12